Climate leadership
Article

|

11-minute read
Climate-related

risks: How to prepare your business

Climate change is increasingly disrupting Canadian businesses. Taking these steps now will help you be

climate-ready

.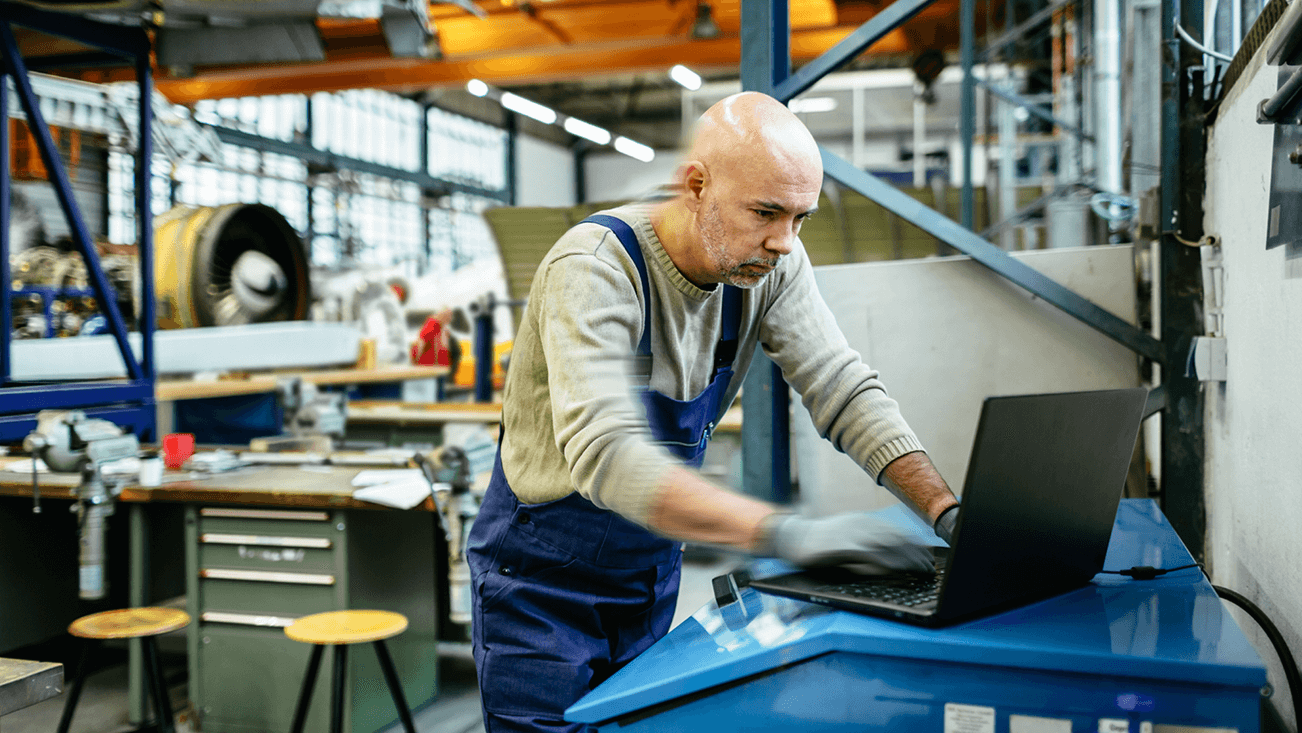 Climate risks are growing in Canada, and businesses should take action now to be ready. Global warming and more extreme weather events are already striking, including flooding, forest fires and powerful storms.
Businesses can expect a variety of increased risks. These may include supply chain disruptions, legal and regulatory changes, and heightened accountability for company actions.
"There's no question businesses face growing climate risks," says Matthew Baer, Vice President and Lead, Enterprise Risk Management and Compliance at BDC. "The environment is changing. In order to address the risks, businesses need to change too. Failure to prepare effectively is likely to have operational, financial and reputational impacts. With effective risk management and planning for the future, companies may identify opportunities and advantage through proactive readiness"
He advises businesses to start including climate risks and mitigation in their strategic planning. "It's important to recognize the new operational and strategic reality and start planning early," Baer says. "There is a tremendous opportunity in making changes. If your business acts sustainably, it will give you an advantage."
Failure to prepare effectively is likely to have operational, financial and reputational impacts.
What are the major climate risks for Canadian businesses?
Although far from an inclusive list, Baer lists nine key climate risks that Canadian businesses should prepare for and how to address each one.
1. Changes in laws and regulations
All levels of government—from the federal government to municipalities—are likely to enact new laws and regulations to address climate change. Changes could include items such as:
new reporting and disclosure requirements
carbon pricing
energy conservation subsidies and tax incentives
tighter rules on pollution and harmful chemicals
emissions reduction requirements
sustainability requirements in government contracts
Governments are also likely to increase investment, grants and other support for projects that support the green transition. "It's difficult to anticipate how and when rules will change, but it's important for businesses to start considering this in their planning," Baer says.
2. Changing customer and employee habits
Clients and employees are becoming more discerning and green-oriented. Customers are willing to pay more for sustainable products and increasingly want to do business with green-friendly companies.
"There is a tremendous opportunity in these changes," Baer says. "If your business acts sustainably, it will give you an advantage with customers. If you're not addressing this, you'll be a few steps behind. Think about the image your organization is portraying and the environmental positioning you'd like associated with you."
Employees feel the same way as customers. Being greener is likely to help with hiring and retention. You can offer initiatives such as:
electric car charging ports
public transport subsidies
improved indoor air quality
energy conservation
"Ask yourself what new and innovating offers can be made to your employees to support their and your climate ambitions," Baer says.
Businesses need to pay close attention to coming carbon reduction initiatives.
3. Carbon reduction expectations
Canada has pledged to reduce greenhouse gas emissions 40 to 45% of 2005 levels by 2030 and to achieve carbon neutrality (net zero emissions) by 2050. Attaining these goals will require contributions from all sectors of the economy, including small and medium-sized businesses.
"If companies don't participate, it won't be possible to achieve the Canadian goals," Baer says.
Expect to see government measures aimed at reducing emissions. These could include subsidies and tax incentives for greener equipment, emissions caps, carbon pricing and a greening of infrastructure projects and electrical grids. "Businesses need to pay close attention to coming carbon reduction initiatives," Baer says. "Some could be disruptive, while others could present significant opportunities."
4. Transition expenses
Transitioning to a greener economy will cost money. Businesses need to anticipate those costs in their planning. Some sustainability projects can lead to eventual payback that offsets the upfront investment, but that could take time and will still require an initial outlay that may require cash flow forecasting and financing.
5. Accountability to lessen carbon footprint
Customers, employees, partners and others will increasingly scrutinize your company's sustainability performance.
"If you're the only one not taking action, you will be deemed accountable," Baer says. "People will be watching and judging."
6. New insurance requirements and costs
Insurance premiums are already rising for some businesses due to growing climate risks. Those risks and the associated premiums will only increase. Understand any risks unique to your business, and consider how those may affect your insurance. You may need to change your coverage to ensure your business locations, assets and routes are adequately protected.
Companies that act early and make tangible efforts will benefit reputationally.
7. Geographic risk
Climate risks are influenced by your company's physical location. Be sure to consider physical risks at all of your locations, including:
facilities and other assets
operations
place of living of employees and customers
supply chain
distribution network
8. Supply chain risks
Climate change will cause increased disruption to supply chains. That will lead to price increases and fulfillment issues, such as delivery delays.
"We already saw what can happen to supply chains because of the pandemic and labour shortages," Baer says.
Look at ways to diversify your supply chain, including exploring local alternatives and geographic diversity.
9. Reputational risks
Reputational risks related to sustainability performance will increase for businesses. "Companies that act early and make tangible efforts will benefit reputationally," Baer says.
How to mitigate climate risks
Once the major climate-risks you are facing have been identified, Baer recommends these steps to mitigate them.
1. Set realistic
climate-related

targets

Be realistic about your climate goals. Many businesses overpromise, then fail to achieve their targets and risk reputational harm and organizational discouragement. Be incremental about changes and carefully consider how they will impact your organization.
2. Join industry groups
Joining industry groups is an excellent way to learn about climate best practices, get peer advice and find expertise to help you achieve sustainability goals.
3. Consider energy conservation, renewable energy and carbon offsets
Greening your energy use can require an upfront investment, but it usually pays off with reduced costs and other benefits. Start by measuring your carbon footprint and use it to develop an emissions reduction strategy.
4. Design products and services with sustainability in mind
Greener products and services offer your business reputational benefits, help you achieve sustainability targets and can boost employee engagement.
5. Build resiliency in your operations
Look at where your assets are located and the types of climate risks they face. Then, prepare contingency plans to deal with extreme weather events or other disruptions to your business.
Also consider your inventory strategy. If your suppliers are located far away or in risk-prone areas, you may want to consider stocking more goods to protect against interruptions. You'll also want to identify alternative suppliers and contact them to determine whether they could help in a crisis.
Just changing a label or adding a green section on a website or recycling in the office is no longer sufficient to address climate change. Real change is necessary.
Frequent climate risk mistakes
Many businesses are failing to understand their climate risks and not taking appropriate action. Here are some mistakes to avoid.
1. Not acting
Many companies haven't thought realistically about their climate risks and haven't taken any action to prepare. "Leaders must be proactive in defining their company's path in light of climate changes," Baer says. "Costs are going up, public opinion is shifting, new technologies are available, physical exposure in some areas is growing.
"The consequence of underestimating risks and taking a reactive approach is that some business will be left behind and may find it impossible to catch up. It is essential that companies identify the most relevant risks to their business, assess their potential short- and long-term impact and establish mitigation strategies that best support the achievement of their targets."
2. Taking only symbolic steps
Many companies take steps that are simply symbolic or peripheral. "Just changing a label or adding a green section on a website or recycling in the office is no longer sufficient to address climate change," Baer says. "Real change is necessary."
3. Not being pragmatic
Some businesses invest heavily in new technologies or equipment without adequate research or understanding of the investment. This can result in extended payback periods or a loss on the investment.
Some businesses also consider excessive insurance to protect against climate risks. "It is critical to speak with your broker or insurance company to right-size your insurance in consideration of your risks," Baer says.
4. Not being transparent
There's no benefit in concealing what needs to be done to support your climate ambitions. "By openly exploring options, you have the opportunity to engage your employees, customers and even competitors in the right dialogue to support your business and community," Baer says.