When supply chains brew up trouble
Eight Ounce Coffee's Jen and
Wes Farnell
were happy to find savings inside their warehouse
7-minute read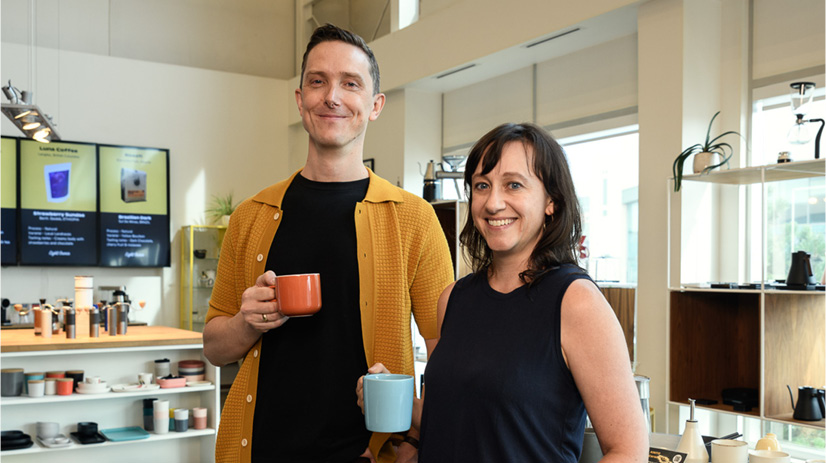 Wes Farnell and Jennifer (Jen) Farnell, Co-owners, Eight Ounce Coffee
Jennifer (Jen) and Wes Farnell had spent years working corporate jobs in the U.K. but wanted more freedom to make their own decisions and not be a cog in a machine. In London, one of their favourite weekend activities was soaking up the English city's café culture.
When they returned to Calgary in 2011, the couple set their sights on opening a new café. But they quickly noticed that much of the equipment for sale in those London cafés couldn't be bought in Canada. They had a hunch that the growing numbers of coffee aficionados would soon be thirsting for all those new products that grind, brew, froth and filter.
"We knew there was definitely an opportunity, and we wanted to make it easier for these cafés and roasteries to access this," says Wes, a native of England. He had previously worked in finance at Barclays and, before that, Starbucks, opening stores and troubleshooting solutions.
"Café owners and people into coffee had heard of all these products, but they couldn't really get them in Canada," says Jen, who previously worked in web development at the BBC.
The couple pivoted on their café plans and launched an online platform to sell the new coffee equipment that was gaining popularity. The new company would be called Eight Ounce Coffee.
Their hunch turned out to be right. Today, Eight Ounce Coffee holds exclusive Canadian distribution agreements with 37 international coffee equipment makers as well as some U.S.-territory rights. They are also Canada's largest reseller of AeroPress, the popular immersion style coffee maker.
The shipping warehouse became a sore point
The advantages of running a business were clear at the beginning, when the operation was home-based and goods were delivered out of a car trunk. But as the business grew—it employed over 40 people in 2022—the couple began feeling pressure with logistics, the rising cost of supplies and weak links in supply chains. Their shipping warehouse was a particular sore point.
The couple, who had no experience in warehouse optimization, remembers being at a loss on how to improve their processing times. "We got to the point where we were throwing more and more people at the problem," says Jen. "We were constantly behind and we couldn't keep up with the shipping."
She and Wes joke that the red designation they would use for an overdue order was losing its significance and became simply a colour.
They finally turned to BDC Advisory Services to help eliminate inefficiencies and improve how their operations were organized.
"We needed to bring in some experts because we had hit the ceiling of what we could figure out on our own," says Wes.
Warehouse was organized by frequency instead of brand
Wes, Jen and their BDC advisors began by focusing on the heat map, which illustrated where the most activity was taking place in the warehouse.
"We had everything grouped by brand," remembers Wes, explaining how their pickers would walk to the end of the warehouse to get an item that was part of a brand located in the back.
The heat map allowed the company to correct that by identifying the most popular products, which could then be placed near the packing station.
"We had been hesitant to do this; it took some mind shifting," says Jen.
"It's a much shorter journey to get the things that we're getting over and over," adds Wes.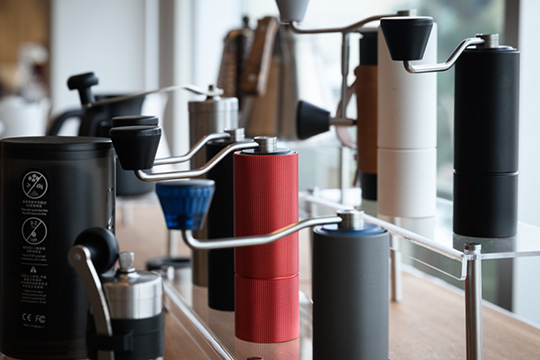 Showing examples helped people accept change
Another issue in the warehouse was the division of tasks. Normally, one person would pick an ordered item, label it and pack it up.
The BDC advisors found that time could be saved if they had separate pickers and packers, with positions rotated to avoid boredom.
"So, you might be a picker all morning and then you might be a packer in the afternoon," explains Wes. "You're not starting and stopping over and over. You're just doing something continuously. So that really streamlined things."
Jen says there was skepticism at first coming from those doing these tasks. "You have a stranger coming in from the outside to tell you how things should be done." But she says the video evidence and time results that BDC provided helped change that. "As soon as we could prove that it was quicker and see how many more orders we could push through in a day, everyone was on board."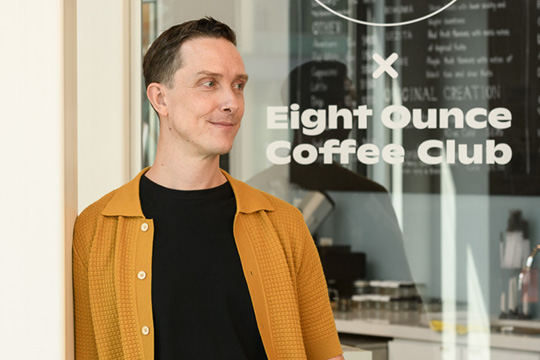 Take control of what you can
Over the last couple of tumultuous years, Wes and Jen have come to accept that outside issues, like the price of a shipping container, are hard to control. They have chosen to put their efforts on the things they can control and were therefore able to find significant savings and efficiency growth in their warehouse.
As an added benefit, coffee equipment is now getting to their customers more quickly, says the couple.
"Shipping times for our larger wholesale orders were taking up to three weeks. Now orders are completed within 48 hours," says Wes.
Same goes for their retail requests, which would take at least a week to fill. "We are now shipping within 24 hours at the very most," he adds.
The company's capacity has also increased. The average amount of orders shipped out was previously between 40 and 70 a day—now it's between 150 and 250, with the company able to scale up to 450 orders.
Jen and Wes created the name Eight Ounce Coffee as a tribute to the size of a coffee that allows for the perfect balance of espresso and milk. By focusing on improving their efficiency, the company has also found a balance, finding the best delivery times and the right amount of stock for getting the latest equipment to those who share their passion for the perfect coffee.