How to manage rapid growth: One company's lessons
Read time: 3 minutes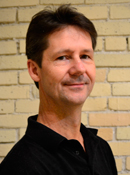 Long before landing contracts with high profile clients such as the U.S. Environmental Protection Agency, Rick Penner realized rapid growth at his environmental software company could easily spin out of control.
Emerge Knowledge Design was benefitting from the popularity of its flagship system for managing data generated by recycling and solid waste management programs.
From start-up to double-digit growth
From a modest start in 2001, the Winnipeg company began landing business across North America and generating double-digit revenue growth after the launch of its software system in 2004.
"The numbers continued to jump every year," says Penner, President and co-owner. "We needed to be better organized to handle that kind of growth."
An environmental consultant with 10 years of experience behind him, Penner noticed municipalities and government agencies were still using paper for the data-heavy reports they had to file on their environmental impact. At the same time, the receiving entity had to organize and analyze all that information.
"I knew there was a need for better systems to help understand what was being generated, how it was being managed, the costs, and how they could be reduced."
Finding a strategic vision for the business
Penner created the product that would become the company's flagship offering—Re-TRAC, a web-based tool designed to help governments and organizations collect, organize, analyze and report recycling and solid waste data.
While the Re-TRAC client base was growing every year, balancing day-to-day operations with a strategic vision for the business was Emerge Knowledge Design's biggest challenge.
"As a smaller company, you are so busy with current projects that it's hard to stop and review where you are and where you want to be in the long run," Penner says.
Penner knew he had to take a step back to ensure the company's profitability remained at a level consistent with anticipated growth in new clients and revenues. To achieve this goal, he sought the help of BDC consultants.
The first step was to assess the company's strengths and weaknesses. This led to changes aimed at improving its responsiveness to client feedback. "We are now faster and better at converting client requests into software changes."
The firm also defined its plans for the future, including how many additional employees were needed and when to hire them.
Ready to tackle the challenges
With this bigger, strategic vision in hand, Penner was ready to tackle the challenges that lay ahead.
Innovation is one element Penner identified as crucial for the company.
"Maintaining the status-quo and assuming that what works today, is going to work tomorrow, is a huge mistake," Penner says. "You need to be innovating and challenging yourself to be better."
This strategy is paying off for Penner. In 2013, his Re-TRAC system was rolled out as the reporting system for the State Data Measurement Sharing Program, a U.S. Environmental Protection Agency initiative aiming to collect state by state data on waste management across the country. As of 2016, Re-TRAC serves more than 20,000 users around the world.
"These are exciting times for us," Penner says. "We have applied all the lessons we have learned over the years and now we are taking the company to the next level."