Annie Marsolais was appointed BDC's Chief Marketing Officer in 2018.
Drawing on more than 20 years of experience in communications and marketing, she spearheads the development and execution of BDC's multichannel marketing and client experience strategies across the country. She also oversees the bank's brand and reputation management, as well as social impact programs.
Ms. Marsolais' main focus is on service excellence so Canadian small and medium-sized businesses have access and receive the support they need no matter how they choose to engage with BDC, whether it's online, via mobile devices or in person. She achieves this by leading a multidisciplinary team with expertise in digital strategies, sales enablement, multichannel marketing, communications, and client analytics.
When she joined BDC in 2015 as Vice President, Marketing and Communications, Ms. Marsolais led a complete overhaul of the bank's image. Her deployment of a new communication platform raised market recognition and awareness of BDC.
Prior to BDC, Ms. Marsolais held management and executive positions at TELUS, Yellow Pages and Weber Shandwick.
She is an active community member and sits on the board of Fondation Marie-Vincent, which helps children who are victims of sexual abuse. On behalf of BDC, she also acts as an advocate to increase mental health awareness among entrepreneurs.
Ms. Marsolais holds a Bachelor of Arts in Public Relations from Université du Québec à Montréal and a Bachelor of Arts in French Literature from Université de Montréal.
Recent posts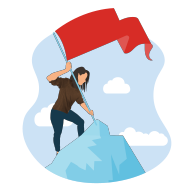 April 27, 2022 | Leadership
Why I am cautiously optimistic for entrepreneurs' mental health
in 2022
Publishing in April 2022, our fourth mental health study on entrepreneurs' mental health shows mixed results.
Read post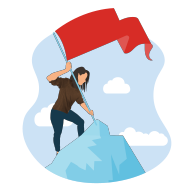 May 03, 2021 | Leadership
It's time we talk about Canadian entrepreneurs' mental health
Results from BDC's mental health survey in 2021 show how entrepreneurs are dealing with stress, fatigue and uncertainty over the pandemic.
Read post