Adoption
System Selection
Find the right technology system for your business
Get expert guidance to help you choose the right software solution and vendor based on your business needs. Our specialists will provide assistance on everything from establishing functional requirements to negotiating your vendor contract. Rely on our extensive experience to help you make informed decisions.
The benefits for your business
Identify the systems and vendors that are the best fit for your business
Rely on our proven system selection approach to minimize the risk involved in selecting a system
Create a competitive bidding environment and get higher quality vendor proposals in a shorter timeframe
Evaluate and compare vendor proposals with our exclusive selection tools
Obtain the most advantageous agreement
Work with an unbiased partner who has your best interests in mind
System Selection includes
An analysis identifying key functional areas and activities within your business
A prioritized list of technology requirements to help you choose the right solution
A vendor long list and a formal request for proposal document

Decision-support

tools to help you score vendor proposals and evaluate costs before you commit
3 steps toward rapid growth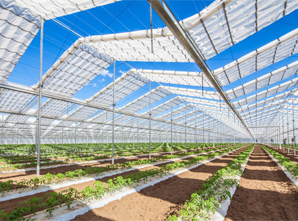 We had already gone down the path of trying to select a system on our own. We learned firsthand just how hard it is to vet ven­dors and compare them on an equal basis. That's precisely why we decided to go with BDC this time. The RFP was very thorough. We were able to focus on what we needed to get from our ven­dors, and BDC did the rest!