Shoelace Learning reboots reading with video game learning
Company enjoying exponential growth after investment from BDC Capital's Thrive Venture Fund
6-minute read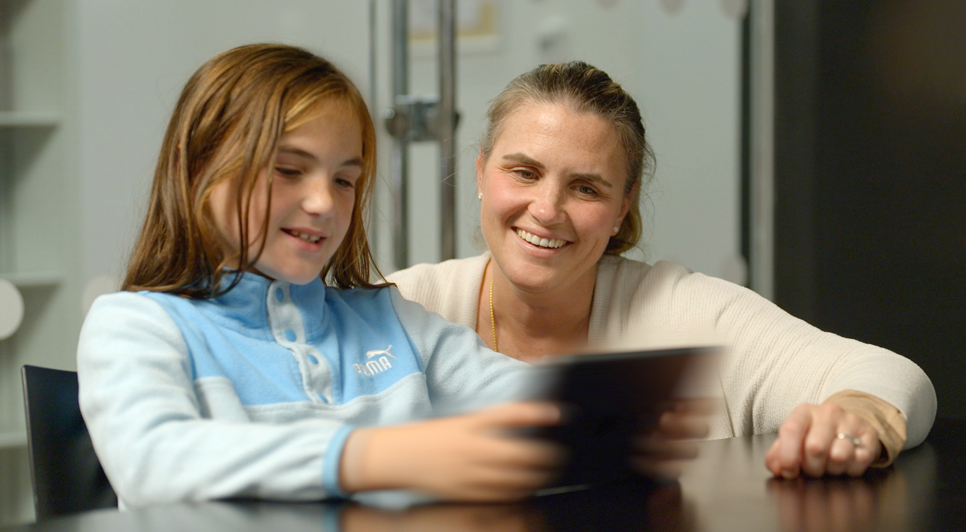 Julia Rivard Dexter, Co-founder and CEO, Shoelace Learning
Julia Rivard Dexter paddled for Canada in the 2000 Sydney Olympics as a kayaker. Today, she is bringing the same drive, competitive energy, and motivation to a new challenge — transforming how kids grasp reading.
Julia launched the Nova Scotia-based Learning Platform called Shoelace in 2019 after seeing one of her kids fall behind with reading skills. As she looked into how to help, she was surprised to learn that one in two high schoolers graduate without expected literacy skills.
The team at Shoelace decided to develop highly captivating video games that teach kids reading comprehension.
They knew children spend lots of time online, including playing games. Why not reach them through one of their favourite activities?
"There's a crisis in children's literacy," Julia says. "Existing educational tools are really out of date. Kids get bored and check out. We wanted to design a hyper-engaging educational platform that can be used in class and also be fun for kids."
Shoelace named as top
20 global

educational

start-up

Shoelace worked with literacy experts, teachers, psychologists, and software developers to launch a game in 2020 called Dreamscape. The game has quickly caught on. Kids play it six times more minutes per week on average than other educational tools. Dreamscape has an impressive 4.7 out of 5 rating on the AppStore.

"Kids play it at home on their own, just for fun," Julia says. "That's a good sign of how engaging it is."

In 2023, Shoelace won the Future of Education Technology Conference's Pitch Fest in New Orleans and was recognized as one of the top 20 global education start-ups at the ASU+GSV Summit in Santiago, California, the world's foremost educational technology gathering.

"This recognition confirms that Shoelace and other Canadian companies can succeed on the international stage. It's a question of transforming a great idea that fills a need, into a hit," says Julia.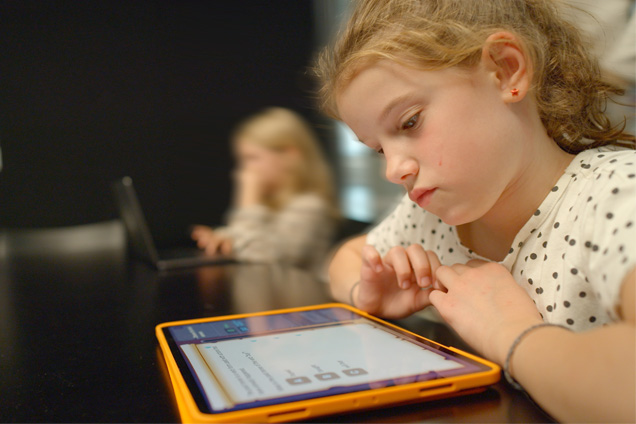 Business sought
long-term

investment partners

Shoelace needed capital to support its ambitious growth and scaling strategy, which included launching three new video games by 2024 and attracting 10 million new users. The company also wanted to open its platform up to third-party developers so that its games can be included in other platforms.

Julia was looking for investment partners who understood Shoelace's vision and would be supportive long-term partners. She approached BDC Capital's Thrive Venture Fund, the largest investment fund globally, dedicated to support Canadian women-led businesses.

"BDC came highly recommended by other entrepreneurs," Julia says. "They have a high degree of respect in the VC space."

The $300M Thrive Venture Fund invested in Shoelace's $4-million seed round in 2022.
Capital fuelled conversions and product development
BDC's involvement spurred more interest from other investors, who increased their participation when they learned Thrive Venture Fund was involved. "It gave them even more confidence," Julia says. "To have an investor like BDC, which is so respected, is super-helpful for raising funds from other investors."
The capital infusion is already paying off. Sales growth doubled between 2021 and 2022, while conversion rates have almost tripled for teacher-users. Julia expects revenues to continue to increase as more users join her platform.
"We're seeing massive gains on conversion rates and some of our other key metrics, which is driving exponential growth," Julia says.
BDC shared invaluable growth advice
BDC's support has gone beyond simply providing funds. The Thrive Venture Fund has also shared invaluable advice with the company as it executes its growth strategy, Julia says.
"Capital, coaching and support are so critical in early-stage start-ups with a big vision. It's really encouraging for a company to know you have a partner who has the capacity to be in it for the long haul."
Julia believes Shoelace is well on its way to achieve its ambitious growth and scaling targets, adding: "As we keep building, we're really excited to be accelerating our path to our vision."
Proven results
Sales growth doubled

between 2021

and 2022

Conversion rates have almost tripled for

teachers-users

Recognized as one of the

Top 20

Global EdTEch

Start-ups

(ASU GSV)