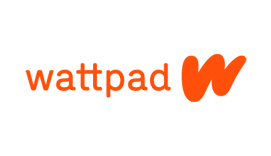 Portfolio company
Wattpad
Details
Region
Ontario
Industry sector
Information technology
Learn more
Our partnership
Wattpad is a BDC Capital IT Venture Fund company, co-managed in partnership by Framework Venture Partners.
Contact
Peter Misek, Founding Partner at Framework Venture Partners.
About the company
Wattpad's vision is to entertain and connect the world through stories. The global multiplatform entertainment company uses the power of community and technology to enable the creation and distribution of content across a variety of formats. Its flagship app, Wattpad, is home to a community of more than 65 million people who spend over 20 billion minutes a month engaged in original stories. Tap by Wattpad, the company's second storytelling product, offers short, chat-based stories in over a dozen languages. Wattpad Studios co-produces stories for film, television, digital and print, together with industry partners. Wattpad Brand Solutions offers a full suite of advertising products to help brands build deep engagement with Millennial and Gen Z consumers. The company is proudly based in Toronto, Canada.