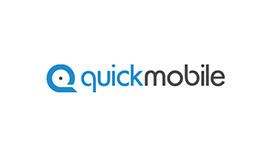 Exited company
QuickMobile Inc.
Details
Region
Prairies and West
Industry sector
Information technology
Learn more
About the company
QuickMobile works with meeting owners and organizers to develop fully branded mobile apps for meetings that serve as catalysts for year round conversations with constituents. QuickMobile Mobile Event 2.0 solutions create always-on communications channels that allow event owners to extend their brand and interaction with customers, partners, stakeholders and employees beyond the days and locations of an event. By fully leveraging the capabilities of mobile technology, QuickMobile helps customers increase meeting engagement, extend strategic planning, improve branding, and drive sales and marketing while making communications more effective and sustainable.
Quickmobile was acquired by Cvent.