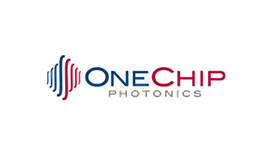 Exited company
OneChip Photonics Inc.
Details
Region
Ontario
Industry sector
Communication and media
Learn more
About the company
OneChip has developed a breakthrough technology for producing optical transceivers based on photonic integrated circuits (PICs) for the fibre to the home (FTTH) market. An optical transceiver provides the interconnection between the fibre optics in the network and the electronics in the home.