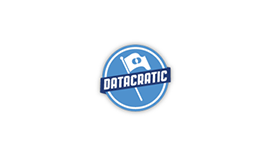 Exited company
Datacratic Inc.
Details
Region
Quebec
Industry sector
Information technology
Learn more
About the company
Datacratic is software company that applies real-time machine learning and predictive modelling to big data generated from consumer behaviour. Datacratic provides optimization for data management platforms (DMPs), demand- side platforms (DSPs), agency trading desks (ATDs), e-commerce web sites and others in the real-time marketing ecosystem. Originally founded as Recoset in February 2010 and headquartered in Montreal, Datacratic is privately held with backing from Real Ventures and BDC Venture Capital.
Datacratic Inc. was acquired by Element AI on February 3, 2017.