Combining profitability with sustainability: Difficult but possible
These two entrepreneurs show that it is possible to build a business that is both sustainable and profitable
5-minute read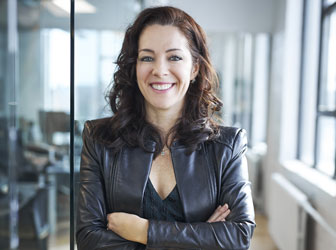 In the company's ultra-bright laboratory, located in the heart of Montreal, the eyes of all the employees present are turned to the tank where the results of many years of research and development materialize.
For Mélissa Harvey, president and founder of Zorah biocosmétiques, and for her vice-president and co-founder, Richard Morin, the moment has special significance. For the first time, a fully preservative-free product will leave the company's production line.
This innovation is another milestone in the highly competitive eco-friendly beauty industry. It should also enable Zorah to maintain its status as a leader not only in Canada but in global markets.
Once again, the two entrepreneurs, known for their innovation and environmental commitment, have managed to combine green practices with profitability.
Eco-friendly

practices

A quick look at the company's supply and production chain is enough to understand how much it seeks to minimize its environmental impact.

Not only are the vast majority of ingredients used certified fair trade and organic, or entirely natural, but many precautions are also taken during manufacturing. "We have opted for processes that limit water and energy use," explains Mr. Morin. "The cleaning and maintenance products used are environmentally friendly and we strictly manage our waste."

What's more, the vice-president says, "the containers used are 100% recyclable and the packaging is made of certified eco-friendly cardboard on which only vegetable inks are used."
We realized very quickly that if we wanted to get in and stay in the game, we had to be very rigorous and efficient in how we do things.
The company also reuses its suppliers' delivery materials and adds compostable shock-proof particles to distribute its products. Even their representatives are equipped with hybrid, electric or small-cylinder vehicles. 
Employees are strongly encouraged to reduce their environmental footprint. To support them, the company pays a portion of their public transit bill. Zorah also measures each employee's energy expenditure annually and offsets their carbon emissions by planting trees.
Offering green products while remaining competitive
The study also found that offering affordable green products and services is the main challenge for SMEs that want to implement sustainable practices. Fewer than one in two entrepreneurs believes it is possible to be profitable while being greener.
Mr. Morin admits that maintaining this balance is not easy. Every day, a lot of imagination is needed to stay profitable without sacrificing the company's eco-friendly practices. Innovation and the contribution of employees to the development of new processes are critical to improving productivity.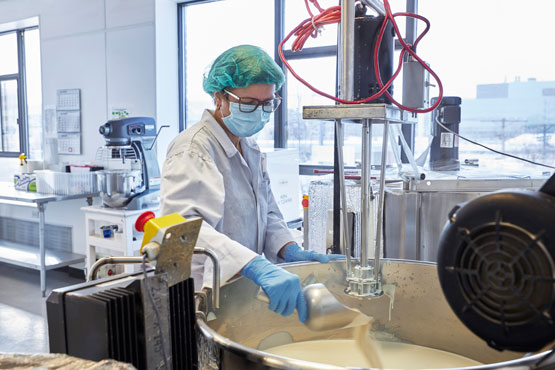 "There is a prejudice around organic products that they must necessarily come from artisanal production. We realized very quickly that if we wanted to get in and stay in the game, we had to be very rigorous and efficient in how we do things," he says.
This approach also has the advantage of making it easier to convince banking representatives when the time comes to finance new green investments. Zorah has obtained several loans from BDC to maintain its growth and do online marketing.
Nevertheless, raising capital remains a challenge. "The demands of the financial community are no different for us. At the end of the day, the results have to be positive and you have to show a return on investment. We also have constraints that others don't have," says Harvey.
The impact of climate change
Many Canadian businesses have been negatively affected by extreme weather variations.
Zorah biocosmétiques is no exception. The accelerated desertification of some areas is affecting the argan plantations from which the company derives much of its raw material.
To compensate, Zorah plants thousands of shrubs each year. True to form, the two entrepreneurs see this as a way of giving back to the Berber cooperatives that have been with them since the beginning of their adventure. So nothing is lost.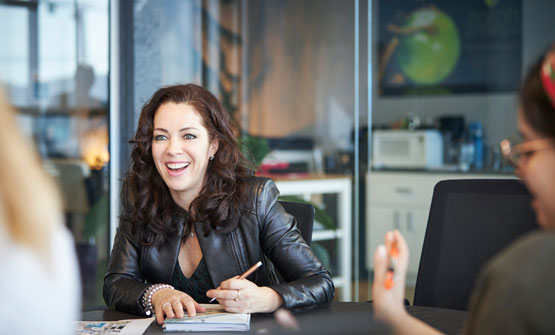 A recognized commitment…which is paying off!
That said, the company's various eco-friendly measures enabled it to obtain Ecocert certification in 2009, which is a bonus when it comes to conquering new markets, according Ms. Harvey. "Although obtaining certification is very demanding, we wanted it because it is a way to send a clear message to our customers here and abroad. Saying you're green is easy. Having certification proves that you really are green."
The formula appears to be a winning one as, year after year, Zorah continues to grow in Canada and abroad, showing that profitability and green practices go hand in hand.