Process optimization
Article

|

10-minute read
How to complete an energy audit
An energy audit can help you save money and reduce your greenhouse gas emissions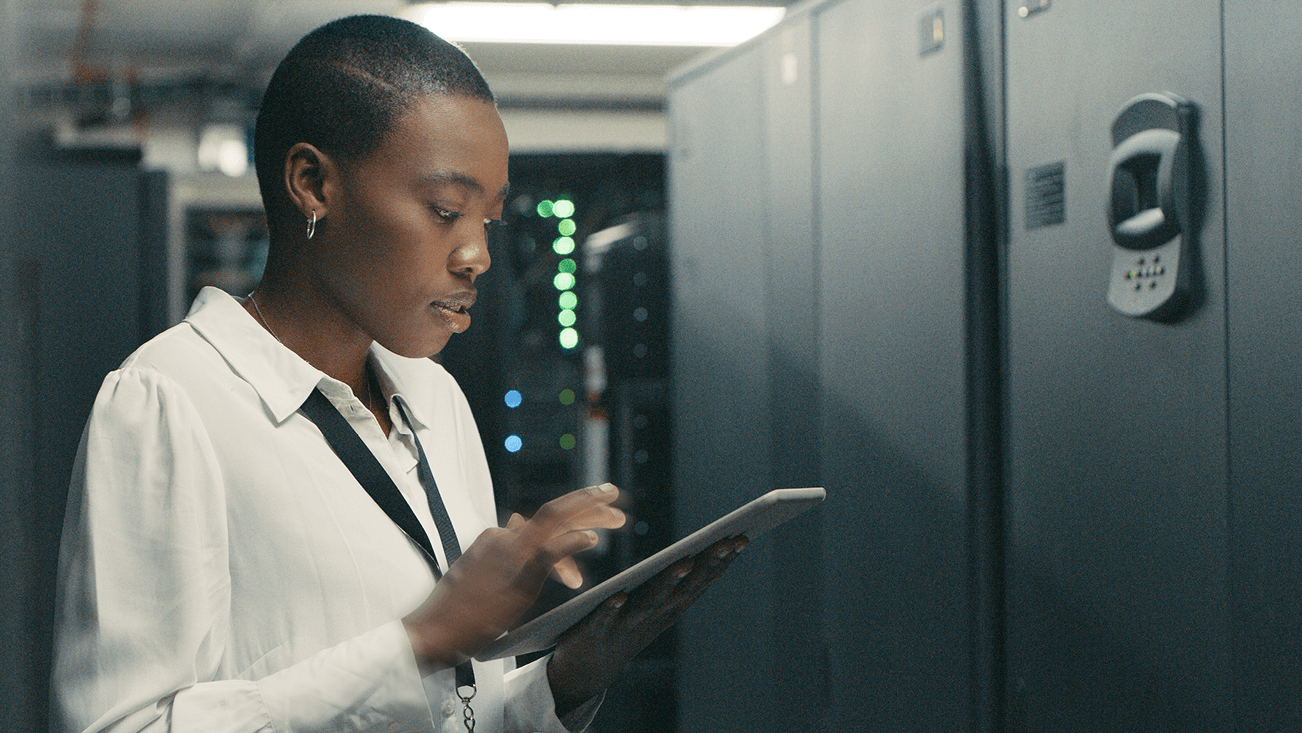 Like time, energy is money. Whether in the form of electricity, gas or oil, there is a cost attached to it—and the less of it you use, the more money you save. Also, by figuring out how to reduce energy use, you can also lower your emissions.
But before you go changing all your light fixtures or investing in a new heating system, you should get a commercial energy audit, says Michel Parent, a Quebec-based energy auditor and consultant with the Canadian Institute for Energy Training (CIET).
"To get really significant savings, you need a structured approach, and you need an energy audit as the basis for that approach."
What is an energy audit?
An energy audit takes a comprehensive look at the systems your workplace uses (such as lighting, heating and air-conditioning) and its "building envelope" (the exterior walls, foundation, roof, windows and doors) to assess its energy consumption. It's the first step in identifying opportunities to reduce energy costs as well as greenhouse gas emissions.
During an energy audit, an auditor will review your utility bills and do a walk-through of the premises to look for opportunities to improve. The auditor will follow up a few weeks later with a written report containing recommendations and cost analyses.
The changes that result from an energy audit can also, at times, improve comfort, health and safety for staff by modernizing a building's heating, ventilation, air-conditioning, lighting and other systems.
What can an energy audit do for your business?
Saves you money
An energy audit can save your business money by reducing its utility costs. Depending on the size, age and energy profile of your workplace, you could potentially save thousands of dollars by implementing the auditor's recommendations.
Reduces greenhouse gas emissions
It generally follows that reducing a building's energy use also means reducing its greenhouse gas emissions. That can increase your sustainability—which carries a variety of business benefits, from attracting customers to inspiring employees and future-proofing your business.
Helps you make smart choices
Manufacturers and vendors will make claims about how much money you stand to save by investing in their products, but they often over-promise, says Parent. An energy audit is designed not only to identify energy-saving measures, but also to provide insight into how you're currently using your energy—information that can help you make better judgements about vendors' claims.
"For example, they could tell you that installing their product will save you 100,000 kilowatt hours in cooling," he explains. "But the energy audit might tell you that your building as a whole is only using 80,000 kilowatt hours to start with."
How to complete an energy audit—and what to expect
An energy audit is usually made up of two parts: a site visit by the auditor—which will take about a day—and a written report with analyses and recommendations that usually follows a few weeks later.
Choosing an auditor
There is no single professional oversight body for energy auditors, says Parent, but consulting engineering firms of all sizes conduct commercial energy audits. He recommends starting with an Internet search for firms in your area using terms like "commercial energy audit" and your location.
Although many engineers are energy auditors, not all energy auditors are engineers. The point is that it's important to do your homework before you pick someone to do the work. Ask for CVs and references.
Preparing for the audit
You'll have some work to do before the auditor sets foot inside your business. Most auditors will want to see your utility bills and may ask you to send them by email in advance.
You should also make sure you understand what level of audit you need. In North America, the levels are established by the American Society of Heating, Refrigerating and Air-Conditioning Engineers, better known in the industry as ASHRAE.
There are three ASHRAE levels:
A

level 1

audit is a

walk-through

assessment that includes an analysis of your utility bills and operating data. It can identify opportunities for cost savings and provide a cost analysis for a variety of

no- and

low-cost

measures as well as potential capital improvements to reduce your energy use. For many businesses, this will be the right place to start. You can expect to pay anywhere from

1 to

4 cents

per square foot, but few auditors will charge less than $2,000 to $3,000, regardless of your size, says Parent. That price includes the

follow-up

report.
A

level 2

audit provides more detailed information and analysis. It includes energy efficiency measures, modifications to system controls and building automation, operational changes and potential capital upgrades. It also includes costs and performance metrics. This level of audit will cost more—

5 to

10 cents

per square foot—because the auditor will spend more time on costing and evaluation after the site visit.
A

level 3

audit is the most comprehensive of all and is best if you're considering major capital investments. You'll get detailed technical engineering information, costs, energy savings and economic indicators.
Parent cautions that although various ISO standards are widely used in some industries, they are not as commonly used in North America when it comes to energy audits.
ISO is similar to ASHRAE in that it offers three audit levels, but the requirements are stricter and the price tags higher. Unless you want to pay more, make sure you specify that you're looking for an ASHRAE audit.
Level 1 will be a good place to start for most entrepreneurs, says Parent. "It will give you a very good grasp of what no-cost and low-cost measures you can apply," he says. "These are the changes that don't necessarily require a lot of investment, and are what you should probably do first anyway."
After the audit: Choosing what recommendations to implement
Before you even book the audit, you should have some sense of what measures you're willing to commit to, says Parent. It doesn't make business sense to spend thousands of dollars on an audit if you don't plan to act on it.
It can be helpful to set aside a budget for improvements before embarking on the audit. Some businesses have a multiyear budget or even seek financing if warranted.
Starting with
no- and

low-cost

measures

One of the easiest, most well-known ways to save on electricity costs is to switch to LED lightbulbs.

After that, there are measures that will cost little or nothing, but may require behaviour changes. For example, some owners run their buildings' ventilation systems 24/7, which may not be necessary.

Intelligent controls are the next logical step. For example, smaller buildings could switch to using wireless "smart" thermostats that allow owners to control heating and cooling remotely. Some of these systems are capable of diagnostics as well.
Understanding the interactive effect
Parent says it's important for businesses to think about their goals when it comes to reducing energy use.
"Saving 'energy' is just a means to an end," he says. "In reality, people usually either want to save greenhouse gas emissions or money, or both."
These two goals may not align as perfectly as you might assume. For example, says Parent, consider a Northern Quebec business in a building heated by natural gas and lit by incandescent or halogen bulbs.
"If the first thing you do is switch to LED lights, the heat your old lights generated will disappear. It's pretty cold in Quebec in winter: six months of the year, that heat was useful. If you switch to LEDs, you'll save money on electricity, but your heating bill will go up to about 60% of what you saved, and your greenhouse gas emissions will rise."
An interactive effect is where one measure affects the other. In a province with a really clean power grid—like Quebec—saving electricity can sometimes increase greenhouse gases.
Some other Canadian provinces still get most of their power from coal, coke and natural gas—and in those places, reducing your electricity use will directly reduce both your costs and your emissions.
Confused? All the more reason to get an energy audit. The money and emissions you end up saving will make the time and effort worthwhile. And as the saying goes, you can't manage what you don't measure.