7 supply

chain management tips from a veteran entrepreneur

3 minutes read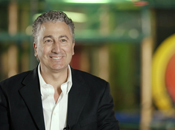 Franco Aquila, CEO of Iplayco in Langley, British Columbia, never makes a promise to a customer without consulting his suppliers first.
This has proved to be a winning strategy for Iplayco, which custom designs, manufactures and installs play structures for family entertainment centres, theme parks, shopping malls and daycare centres.
The company, a client of BDC Capital, was founded in 1999 and also operates its own entertainment centre in Langley. It's grown to a staff of more than 100 and today counts customers in more than 55 countries.
Over half of Iplayco's business comes from repeat customers and Aquila credits his supply chain management techniques for building strong relationships with more than 200 suppliers, 19 of which are large suppliers.
"We work the opposite way from most manufacturers who make promises to customers and then figure it out with their suppliers later," Aquila says.
Here are his supply chain management strategies.
1. Choose the right suppliers
Make your requirements clear to your suppliers from the outset. Aquila chooses suppliers who adhere to established standards for playground equipment safety performance, are the right size to supply the company's needs, and produce consistent quality.
2. Have multiple suppliers for each product
"Never rely on just one supplier for each product," says Aquila, whose company purchases a wide variety of items from upholstery to plastics, fibreglass, pipes and clamps. "Disasters, like fires or floods, can occur and prevent suppliers from delivering." With more than one supplier per product, you are always prepared for the worst-case scenario.
3. Communicate regularly
"You don't want to surprise your suppliers," says Aquila. "We keep in constant touch them. We sit down with them, let them know what's coming, what we're planning down the road." This ongoing dialogue helps build loyalty. "They love it because they can gear up and are fully aware of what to expect from us."
4. Build mutual trust
Because Aquila keeps suppliers in the loop about upcoming projects, he can count on his suppliers to help him out if he needs something in a hurry. "We try not to let that happen too often." But, when it does, he can depend on his suppliers to deliver.
5. Don't penalize honest mistakes
When one of Iplayco's suppliers realized they had produced fibreglass slides that were the wrong radius, they worked around the clock to redo the product and have it shipped by air freight to Sweden on time for a playground opening.
Aquila helped defray the shipping costs and kept working with the supplier. "We don't want to create hardship for our suppliers. Everyone can make a mistake," he says, "and I can guarantee you they have made sure nothing like this will happen again."
6. Negotiate pricing
Suppliers who know what to expect in terms of upcoming business don't have to be constantly on the lookout for new contracts. "We expect something in return," Aquila says. This translates into preferential treatment on pricing.
7. Consider placing ongoing orders
Aquila places large stock orders with major suppliers for items such as the big plastic tubes that are used in play centres. "We adhere to a minimum amount and draw on that order for our needs," he says. Ongoing orders help maintain the manufacturing flow.
Overall, Aquila compares his business to a restaurant or grocery store that people return to repeatedly because they know it will deliver. "Once we tell a customer we will deliver on a certain date, we want to make sure that happens."
Learn more about Iplayco by watching our video.