Why use this toolkit?
Our toolkit will help you spot sources of waste and optimize operational efficiency so you can boost your productivity and your bottom line.
What's included
Guide: Create a Leaner Business

Learn the basics of operational efficiency and continuous improvement.

Workforce efficiency benchmarking tool

See how your productivity stacks up against other Canadian businesses in your industry.

What is operational efficiency?

Take steps to reduce waste and make customers and employees happier, all while improving profits.

Tips on how to streamline your company's costs

Leverage proven methods for cutting costs.

Guide: Optimize Your Business Processes

Uncover and eliminate inefficiencies in your business.
Who is it for?
Entrepreneurs
Learn how to create a more efficient and profitable business.
Operations manager
See how to reduce sources of waste and improve productivity.
Supervisors
Get tips on how to boost front-line efficiency.
Fill in the form to get your toolkit.

It's 100% free.
Download
Explore more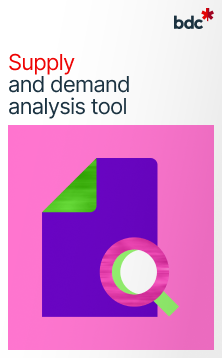 We allow you to use these templates only as part of your business activities, but we do not guarantee that they fit your needs. Unfortunately, we do not offer any assistance. You are responsible for the content of the documents you create using these templates. We are not responsible for the value or accuracy of these documents, nor for the damages resulting from their use. If you do not agree with what you just read, do not use the templates.