Inventory management
Learn how to improve your company's inventory management
There's a fine line between holding sufficient inventory to meet customer demand, and being saddled with excess stock. Improve your knowledge of efficient inventory practices and start seeing better results.
Latest articles
page 2 - results 12 to 12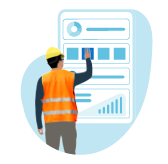 ---
Entrepreneur's toolkit
Free tools to help you run a more successful business.