On-demand webinar
Profit from technology: Digital tools to drive efficiency and revenue
The COVID-19 pandemic has hit Canadian businesses hard — slashing revenues and causing a sudden jump in expenses. Now, as the economy reopens, entrepreneurs are working to rebuild amid unprecedented uncertainty.
In this free, live webinar, BDC Advisory Services experts will explain how technology can help your company get back on track by making your operations more efficient, agile and profitable.
Our experts will offer practical advice on how to execute tech investments that will position your business to win in this fast-changing economy. BDC Chief Economist Pierre Cléroux will also give an economic update and talk about the importance of adopting digital tools.
You'll discover:
How the right digital tools can help solve your operational pain points
Two foundational tech solutions to make your business leaner and more agile
An easy

three-step

method for selecting the best systems for your business
An update on the economic situation as the pandemic evolves
The presentation will be followed by a Q&A session with our experts.
Who should watch?
Canadian entrepreurs who want to use technology to create a more competitive business now and in the post-pandemic economy.
Fill in the form to get your webinar.
It's 100% free.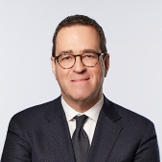 Pierre Cléroux
Vice President, Research and Chief Economist, BDC
View full biography
Jonathan Pastrikos
Senior Business Advisor
Jonathan Pastrikos is a senior business advisor and project leader at BDC. For the last 15 years, he has been working with clients in a wide range of industries to develop their digital strategies and source the right technologies to solve their business problems. A client focused professional, Jonathan loves learning about new technology and believes that a strategic and methodical approach to technology adoption is critical to the success of today's entrepreneurs.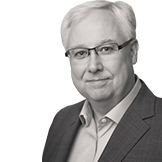 Josh Ramsbottom
Senior Business Advisor
Josh Ramsbottom is a Senior Business Advisor specializing in operational efficiency with BDC Advisory Services. A proven leader in process optimization and productivity with extensive experience across Western Canada, Josh leads a diverse team of experts who work with business owners to implement lean and process improvements in their companies.
Josh is a certified Lean Six Sigma Green Belt and a Certified Program Planner through LERN. His experiences include working with local, national and international groups to create powerful networks, support business, create a skilled workforce and find improvement opportunities whether on the shop floor, in the classroom or in the corporate boardroom.