On-demand webinar
Boost your performance with technology
Studies show that Canadian businesses who use digital technologies enjoy higher sales growth and are better at handling economic shocks and exporting. Conversely, entrepreneurs who lack a digital strategy don't perform as well and risk getting left behind.
Want to accelerate digital adoption in your company?
Join BDC's Chief Economist, Pierre Cléroux, who will present highlights from our recent study on digital maturity and why there's never been a better time to invest in technology.
Our specialists will also explain how to apply for Canadian Digital Adoption Program (CDAP) to access the 0% loan, subsidies and expertise to accelerate your digital adoption. This new program was designed to help businesses with more than $500,000 of revenues invest in all types of technologies, from software, computers and online technology to larger ERP or CRM systems.
Why you should join
Better understand digital technologies and why they help companies perform better.
Find out more about Canadian Digital Adoption Program (CDAP) and why it's a

can't-miss-opportunity

to go digital.
How you could get a 0% interest loan of up to $100K.
Fill in the form to get your webinar.
It's 100% free.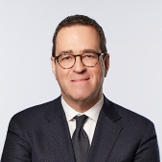 Pierre Cléroux
Vice President, Research and Chief Economist, BDC
View full biography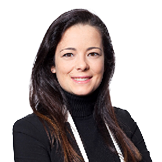 Isabelle Landry
Senior Advisor, Financing Products, BDC
LinkedIn profile