What is social entrepreneurship?
Read time: 4 minutes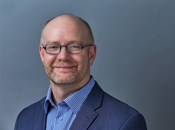 Many entrepreneurs in Canada and around the globe are taking a new approach to business that puts the emphasis on making a positive difference in the world.
These companies have activities that are socially or environmentally beneficial as an integral part of their business model. They usually measure results in terms of a "double bottom line" or even a "triple bottom line"—tracking profits, social value and/or environmental impacts.
For example, it could be creating jobs for people with disabilities, partnering with coffee growers in developing countries or facilitating the use of renewable energy.
Idea catching on
Hard numbers for the sector are hard to come by partly because of differing definitions of what is social entrepreneur. But the idea seems to be catching on.
"It's a global movement that has real traction," says Craig Ryan, BDC's Director of Corporate social responsibility. "Many social enterprises are for‑profit businesses, but the concept also encompasses non‑profits and co‑ops."
"People are using these enterprises in creative ways to make more than just money. They're competing to be the best, not just in the world, but for the world."
Many seek B Corp status
Many for‑profit social enterprises seek certification as a B Corp, a rigorous standard for businesses in the sector. The number of B Corp businesses has reached nearly 1,300 in 41 countries, up from about 500 in 2012.
Companies that obtain B Corp certification (the "B" stands for beneficial) have demonstrated they meet exacting standards of accountability, transparency and social, workplace and environmental responsibility.
A non‑profit called B Lab, based in Wayne, Pennsylvania, grants the certification. (BDC became a certified B Corp in 2014, the first and only Canadian financial institution to do so.)
A growing phenomenon in Britain
In Britain, where social enterprises have grown rapidly in recent years, the sector represented 7% of all small and medium‑sized businesses in 2010—up from 4% four years before. Social enterprises were as likely as conventional businesses to turn a profit, a British government study found.
A PBS series on social entrepreneurship, hosted by actor Robert Redford, called the movement a "revolution" that "is fundamentally changing the way society organizes itself and the way we approach social problems."
BDC lends to for‑profit social enterprises, including those that have obtained B Corp certification, Ryan says. BDC account managers treat them like any other business and don't offer them preferential terms.
Creating solid businesses
"The companies in our portfolio are proof these are solid businesses," Ryan says.
Examples of successful social purpose companies are multiplying. African Bronze Honey is an award‑winning B Corp that has trained 6,000 beekeepers in Zambia and uses fair‑trade principles to market their organic honey.
Started in Ottawa by Canadians with African roots, the business also partners with Canadian schools to educate children about development issues in Africa. The schools can also sell the honey to raise funds.
The company's motto: "Changing the world… one bottle of honey at a time."
Of the sector, Ryan said: "These are purpose‑driven, innovative entrepreneurs who use companies to improve the world. It's exciting to see them succeed."