Targeted resources
Check out our tools and advice on a host of business-related topics.
Tool
Government support for
women-led

businesses

Answer a few questions and get a tailored list of the right supports for your business.
Blog
Resilience will help women entrepreneurs as the economy reopens
Navigating the road to recovery.
Guide
Understanding Your Financial Statements
A Financial Management Guide for Entrepreneurs.
Article
7 deadly sins in borrowing money for your business
Don't make these mistakes.
Tool
Digital maturity assessment
Is your company ready for the digital revolution?
Webinar
The HR Talent Hack: Recruit, Retain and Digitize
Our experts share tips on finding and keeping top talent.
Article
5 ways to use social selling to grow your business
Build your brand and your network through social media.
Article
7 key leadership skills for entrepreneurs
Do you have what it takes to be a leader?
Video
Busting myths about women entrepreneurs
Discussion on women entrepreneurs and their success.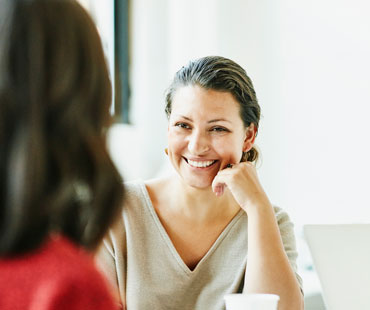 Need Advice?
We have a team of experts across Canada dedicated to your success.
Financing
Flexible, patient loans to cover your business needs.
---
Advisory Services
Wide-ranging advice from seasoned business experts.