Our economy is stronger when there are more women entrepreneurs
As Canada's bank for entrepreneurs, we have made it a priority to support the growth and success of women-owned and led businesses at every stage of their growth.
Women face distinct challenges when starting and running a business
Lack of mentors and a network of peers
Fewer role models and women starting similar businesses
Difficulty accessing enough financing and capital
We ask men to win and women not to lose—with substantial funding consequences
Unconscious bias that disproportionally affects women
Most people are gender-biased, whether they are unaware of it or not
---
BDC wants to help women across Canada
01
We doubled our lending target to $1.4 billion by 2021
For majority women-owned businesses
02
We have a network of 100+ employees
Committed to helping women entrepreneurs succeed through financing, advice, and more
03
We champion women in tech
Through our Women in Technology Venture Fund, a $200 million fund for women-led technology companies
04
We offer a supplier diversity program
For clients and certified women-owned businesses
05
We support hundreds of events a year
Including networking and learning opportunities for entrepreneurs in all industries and at all stages
06
We provide a variety of free, online learning tools
To help entrepreneurs develop the skills they need to succeed
07
We signed the UN Women's Empowerment Principles
To demonstrate our commitment to the global success of women in the workplace
08
We have partnerships with organizations that support women
At the regional, national and international levels
---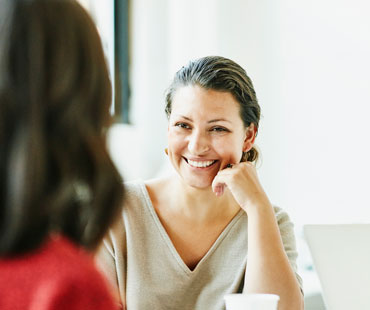 Need Advice?
We have a team of experts across Canada dedicated to your success.