eCompliance achieves exponential growth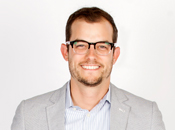 When the President and COO of eCompliance, Josh LeBrun, was looking to change his Toronto-based firm's business model to become one of the fastest growing safety software companies in the world, securing capital was critical to making that transition.
"Our business was primarily focused on the creation of online training courses for the health and safety industry. When we decided to move into software, we needed additional cash to cover customer acquisition costs and grow at the speed we wanted. Rather than going with equity, BDC's Growth & Transition team provided us an alternative capital solution," says LeBrun.
A track record for success
"We had real confidence in their industry," adds Enes Kula, Director, Growth & Transition Capital. "They had enormous growth potential and had been running the business successfully for several years. We also felt the investors behind the company were really solid," he says.
With the help of BDC financing, the company now offers a real-time solution that connects at-risk employees with head office, creating a two-way conversation so Environment, Health and Safety (EHS) professionals can make faster, fact-based decisions, and executives have an unrivalled view of safety risk across their company.
The next step: acquiring a business to expand reach
"We already had a strong relationship with the bank, so we chose BDC for financing our acquisition," says LeBrun. The bank provided the company mezzanine financing in order to acquire Field iD, a leading provider of equipment inspection software. "Field iD also happened to be a former client of BDC, so it was clear the bank really understood our market. We appreciated BDC's flexibility to structure a deal that didn't leave us cash strapped," he says. With the acquisition, eCompliance has been able to expand its industry-leading EHS management platform, combining mobile inspections, interactive analytics, learning management, and asset management into a single cloud solution.
Impressive growth and highly satisfied clients
The company now has 450 customers across Canada and the U.S, and has grown from seven to nearly seventy employees and plans to eliminate one million workplace incidents by 2020. "Our customers are experiencing enormous success with our product and we have a renewal rate greater than 90%. We're very excited about the future growth of our company and we're grateful to BDC for assisting us along the way."