Climate leadership
Article

|

3-minute read
Simple
low-carbon

initiatives for employees

Information and awareness are key to empowering your employees to participate in

low-carbon

initiatives.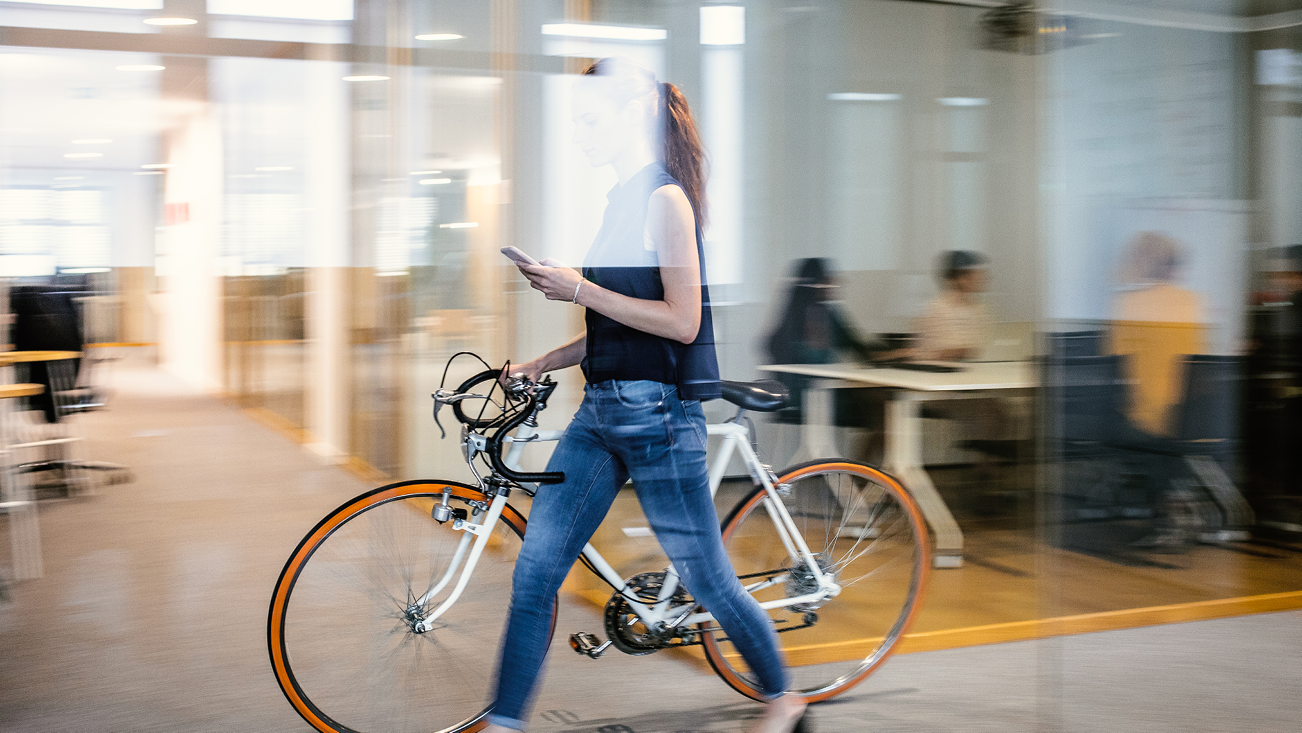 Simple changes in behaviour can have outsized impacts when it comes to reducing your company's environmental footprint. When those actions are part of a collective effort across your business, they can play a significant role in reducing its energy use.
Even better, you may find that employees are very receptive to adopting sustainable practices and may be highly motivated to start.
But how do you get started? A good first step is to take an inventory of your energy use to understand your biggest sources of consumption and waste. This will make it easier to identify the best way to reduce your environmental footprint. With this list is of potential actions in place, you'll be ready to involve your team.
4 simple

low-carbon

initiatives for employees
1. Learn

about sustainability as a group

If you're lucky, employee engagement will stem from personal conviction. Otherwise, a good place to start is to provide your team with the information they need to understand the changes you want them to make.

For example, an internal campaign could encourage employees to take the stairs instead of using the elevator. Some businesses run conferences or meetings with their employees to brainstorm ways to reduce energy use as a team. This can deepen their personal investment in reducing the company's environmental footprint and help them understand the issues at hand.
2. Make

small changes to your work routines

When pushing for change, it's always good to start with small, easy gains. Small changes that can help reduce your company's carbon include:
turning off the lights at the end of the day
using less paper
powering down computers when not in use
sending links rather than attachments in emails
unplugging chargers
turning off printers and using them as little as possible
closing your blinds to keep the heat in or out (depending on the season)
3. Encourage

low-carbon

commuting options

You can also encourage employees to re-evaluate their commute to and from work. Could there be a lower-carbon way—such as walking or taking public transit rather than driving? Or carpooling instead of driving alone?

Some companies have launched carpooling or public transit initiatives or offered an incentive to employees who drive electric vehicles—such as free parking. Others have set up a friendly employee fitness challenge that rewards people for kilometres walked or cycled daily.
4. Try

to reduce travel emissions

You can also ask employees who travel frequently for work to opt for lower-carbon alternatives, such as taking the train instead of flying. Authorize air travel only when necessary, and ensure the company purchases carbon offsets.

For employees whose travel is largely local (for example, a salesperson who drives all day), encourage them to think about the mode of transportation and efficiency. Mapping out visits to minimize mileage is a good way to reduce emissions.

Encourage all employees to set up virtual meetings when possible.
Lead by example
As a leader in your business, it's important that you also make efforts to lower your emissions and model the behaviours you want to encourage in your team. Employees won't be motivated to adopt new energy-saving practices if they don't see people in leadership roles making the same effort, says Carla Heim, Director, Corporate Sustainability at BDC.
The leader's roles are to:
Set priorities through emission reduction targets
Ensure that energy reduction is embedded in everyone's objectives
Focus on incremental improvements through consistent, visible efforts
Successful energy reduction plans have a balance between engagement and persistence. Choose a combination of quick wins and long-term goals to achieve real change.