Scale up! How to use technology to boost your business's efficiency
A year of COVID-19 has made technology investments more important than ever for entrepreneurs who want to be more competitive and profitable. Eager to cut costs, speed up processes and reduce errors, more and more businesses are putting their money into tech solutions.
But investing in technology is only half the battle. To reap the full benefits from your investments, you need efficient operations and a team who supports digitization.
In our free webinar, BDC experts show you how to implement tech solutions effectively by optimizing your processes and creating a digital company culture. BDC Chief Economist Pierre Cléroux will also give an economic update and talk about the importance of making the digital shift in your business.
You'll discover how to:
implement operational efficiency practices to prepare for digital investments
prepare your team to make use of productivity enhancing technology to its full potential
create a culture of continuous improvement
boost your company's productivity, revenue and capacity to innovate.
Who should watch:
Manufacturers, distributors and entrepreneurs in construction who want to use digital tools to boost efficiency and eliminate waste from their processes.
Fill in the form to get your webinar.
It's 100% free.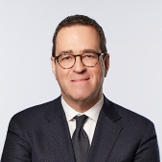 Pierre Cléroux
Vice President, Research and Chief Economist, BDC
View full biography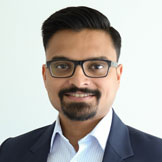 Anish Ambujakshan
Business Advisor, BDC Advisory Services
Anish Ambujakshan brings over 14 years of experience in process consulting and operations leadership across services, technology and manufacturing industries. At BDC, Anish is committed to creating an impact on Canadian entrepreneurs by improving their business productivity and profitability. He believes that consulting is about being client-centric and working towards common goals. Anish holds an MBA from the University of Alberta, and he is also a certified PMP (Project Management Professional) and ASQ CSSGB (American Society for Quality Six Sigma Green Belt).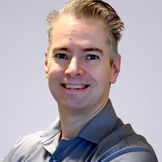 Leon Van Der Poel
Senior Business Advisor, BDC Advisory Services
Leon van der Poel has over 30 years of international experience with the Business Innovation and Technology group within BDC Advisory Services. He has a strong background in the software industry, having held business development, strategic and product management roles in companies such as SAP, Business Objects and Seagate Software. Before joining BDC, Leon provided consulting and advisory services to small and medium-sized companies in order to help identify, define and execute strategies to accelerate growth and uncover operational efficiencies. Leon has a broad view of the digital landscape and understands the strategic and technological needs of entrepreneurs.