On-demand webinar
Customer experience: The secret to online sales success
The growth of online sales has only been accelerated by COVID-19. Nearly 85% of Canadian consumers now buy on the Internet, and almost 60% of B2B buying decisions take place online before a salesperson is contacted.
With so many players vying for people's limited attention and budgets, optimizing your customers' web experience should be a top priority. Are you confident that your website is effective at acquiring new customers? Is it doing everything required to generate leads and turn visitors into clients?
In our free live webinar, BDC Advisory Services experts will present a step-by-step approach for optimizing your website to attract and convert customers. They will be joined by BDC Chief Economist Pierre Cléroux, who will also present data on the top problems faced by entrepreneurs in e-commerce and on the web.
You'll discover:
Results from our latest study on e-commerce and online sales after the pandemic
How to attract and convert more customers online
How to customize your website to your clients' needs
The presentation will be followed by a Q&A session with our experts
Who should watch:
Canadian business owners who want to use the web to attract customers.
B2B and B2C businesses that want to get more leads and sales.
Entrepreneurs who want to drive online traffic and turn website visitors into paying customers.
Fill in the form to get your webinar.
It's 100% free.
David Girolami
Senior Business Advisor, BDC Advisory Services
David Girolami is a Senior Business Advisor at BDC with 20 years' experience in business development and marketing and sales communications, with an early focus on digital.
David's roles include business development, marketing execution, strategy, and leadership with SMB's to enterprise level companies and brands across North America and Europe.
He is currently focused on helping Canadian entrepreneurs optimize their growth potential via Growth Planning and Advisory Management for Canadian Entrepreneurs, managing BDC methods and teams, producing integrated segment and technology-focused sales and marketing solutions.
David has worked with clients across many industries including manufacturing, automotive, technology, professional services, events and education, consumer package goods, government, luxury/hospitality, food and beverage, non-profit and charities.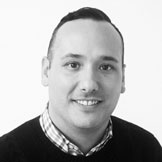 Tyler Lockyer
Business Advisor, BDC Advisory Services
Tyler Lockyer began his career as an independent web developer; planning, designing and developing websites for local businesses. This experience drove a passion for all things technology, and a career helping companies build ground up digital strategies. At BDC, Tyler now works with entrepreneurs to help them drive website strategy and digital marketing planning. From rich website strategies that help educate and convert traffic into customers, to writing business operating models and requirements for e-commerce, Tyler fully understands the spectrum of digital, and how it touches operations, product, marketing, sales, and customer service. He also has entrepreneurial experience, having developed a start-up brewery and facilitated a merger.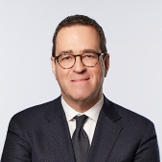 Pierre Cléroux
Vice President, Research and Chief Economist, BDC
View full biography