QR code
QR code definition
A QR, or quick response, code is a type of barcode that holds machine-scannable data, making it easy to capture and transmit information.
QR codes are an inexpensive, efficient and effective customer engagement tool. By simply pointing their smartphone camera at it, customers can scan the QR code and be instantly linked to your company's website, document or social media profile. In addition, these codes can allow you to capture real-time information about your clients, such as location, demographics, buying patterns and interests.
What is a QR code?
Just like barcodes seen on the back of many products, QR codes are monochrome squares that store data. Originally invented in the 1990s to help auto manufacturers track inventory, the modern QR code holds much more unique data, allowing it to connect with customers as well as track their behaviour.
Today, many businesses embed a simple website link into QR codes that appear on products, posters, menus, exhibits, pamphlets and other mainstream advertising products. The smartphone camera or QR code scanner app drives users to their website, with no need to punch in a URL or any search information.
QR code bringing users to BDC.ca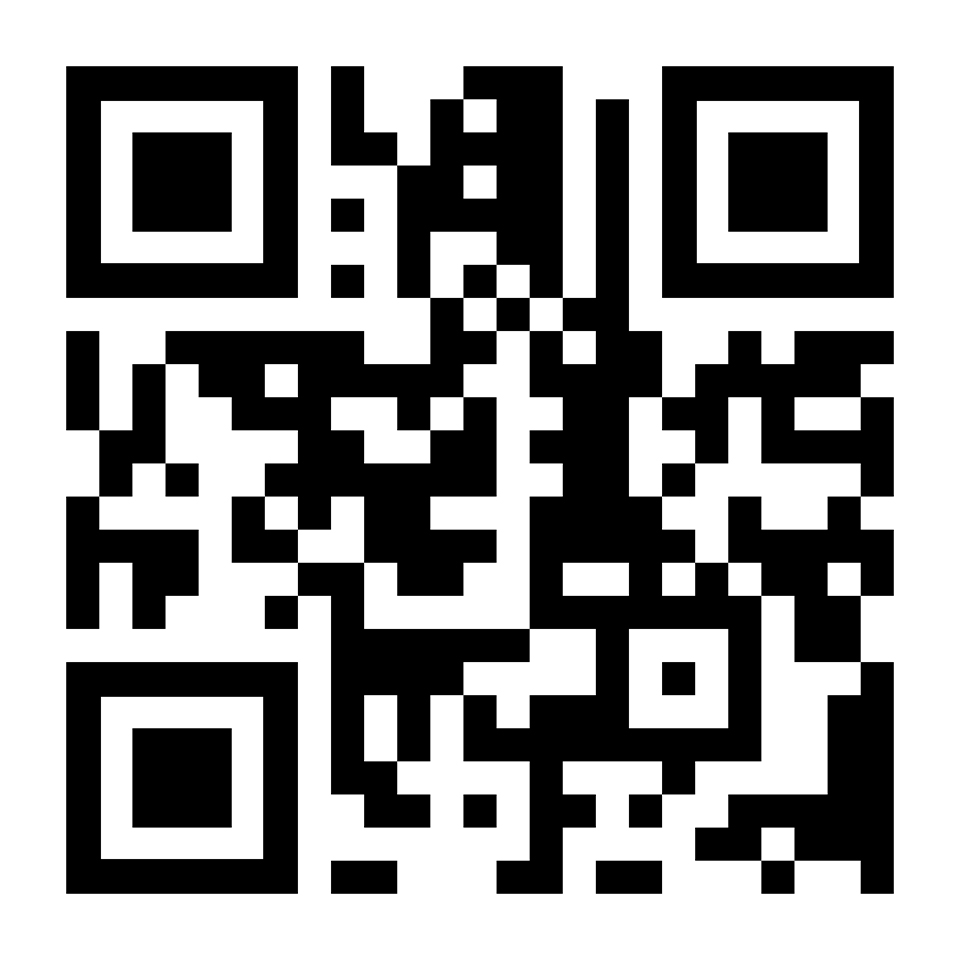 What does QR stand for?
QR stands for "quick response," which reflects the tool's ease of use. The ability to point and capture the image replaces the need for users to type in complicated URLs or scroll through search engine information text.
How do you use QR codes?
QR codes are versatile, with numerous applications across different types of businesses.
"Someone is at an event or out there in the real world, and you make it as easy as possible for them to access information on your website with a quick scan of a smartphone camera," says Chris O'Shea, Senior Business Advisor, BDC Advisory Services.
Common applications include:
Product labels
A QR code on packaging quickly leads customers to instructions, testimonials or even a product demo. On food packaging, for example, it can link the customer to recipes or ingredients.
Billboards, posters, postcard ads and TV commercials
As an advertising tool, QR codes lead customers to register for contests, book consultations or complete forms that provide marketers with

real-time

customer data. A QR code can also be a simple icon in the corner of a TV or video ad for driving customers to another web link.
Tradeshows or conventions
There's no need to carry business cards when event participants can share their contact information digitally by scanning the QR codes on event badges.
Museums and restaurants
At museums or trade shows, QR codes placed next to exhibit displays drive visitors to the description of what they are viewing. Restaurants use QR codes on laminated table cards to link customers to their online menu or drink list.
Ticketing
QR codes now compete with traditional barcodes as a common

e-ticketing

tool. Instead of printing paper tickets, venues can email the codes to attendees and admit them at the entrance with a simple scan.
How to generate a QR code
You can use a free QR code generator, such as Adobe Express and Google Chrome. If you want more analytics, tracking and customization options, you can pay for a subscription—Adobe InDesign, Beaconstac and QR Code Generator are a few popular choices.
"The difference with the paid versions is usually the tieback to the data," says O'Shea.
Choosing between a static or a dynamic QR code
Static QR codes cannot be changed, so they are better for one-time or personal use. Dynamic codes can be updated as your needs evolve, which is useful in a business context.
For example, if you use a static code on marketing assets like posters, pamphlets or other printed materials, you will need to change it when you update the marketing campaign. With a dynamic code, you can simply "reprogram" the code on the back end rather than reprint the documents with a new one.
How to make a QR code for a link
Generally, it's as simple as typing in the web link you want to use and clicking "generate." The application will create your QR Code image, often as a .png file, which you can then customize and print on your marketing assets or use in digital promotions (such as newsletters and social media platforms).
How to create a QR code for a website
As with any marketing tool, a clear strategy is the best guide. Before choosing a generator or deciding on a static or dynamic QR code, ask yourself the following questions: What are you hoping someone will do when they scan the code? What's the call to action?
"Normally, it's not just about getting someone to your home page," O'Shea says. "Instead, you want to drive customers to a specific piece of information. If I'm at an event, I don't want to navigate your website, I just want to know how to enter the contest."
What are the benefits of using QR codes for a business?
QR codes can hold all kinds of data. They've become the simplest means of quickly sharing a link to a website, promotion, social media platform or even a PDF document.
Because of their point-and-click capability, QR codes are an easy way to engage with customers and bring new prospects into your database. A quick scan and they can enter a contest, request an estimate, follow you on Facebook, check out your products, and more.
"Time and speed are precious commodities for consumers," says O'Shea. "QR codes make interactions with customers faster, which benefits everyone."
They're also an efficient way to gather data on customers and prospects to help customize their experience with your brand.
"It's possible to embed UTM codes—Universal Transverse Mercater codes—into the QR codes. This allows you to specify the parameters of your link," says O'Shea. "This could be geo-specific or platform-specific, or give you the query string of your link, which tells your database a lot about where and how customers are interacting with your brand."
When used in ongoing campaigns, a QR code's effectiveness for things like conversion rates is easy to track. You can see how many people used the QR code to enter an online contest or sign up for a spring lawncare promotion, for example.
How to start using QR codes in marketing campaigns
Begin by testing various free QR code generators. Once you see how simple it is to generate a code, consider how to work QR codes into your overall marketing strategy.
Start with time-bound contests or promotional materials you're creating and determine how a QR code can enhance your campaign to reach customers quickly.
Consider the 4 Ps of Marketing when it comes to QR Code use, especially "place." Where are you most likely to engage with customers? Try testing QR code use where you already have baseline metrics to see if QR codes can help boost your engagement numbers.
Next step
Discover how to develop a digital strategy for your business. Download the free BDC guide, Making Technology Work for Your Business.
Related definitions