Leadership and Management for Small Business
Seize opportunities to transform your organization
COVID-19: You can count on us for proven strategies that are adapted to the current reality and can be implemented remotely.
Every small business eventually comes to a bend in the road where the path ahead is unclear. We can help you look around the bend and apply new leadership and management methods to a specific business challenge or opportunity, creating change in your business that can help you shape its future.
Leadership and Management for Small Business will help you:
understand and refine your leadership capabilities
work through a business challenge or opportunity
support staff transition and engage them in the process
gain clarity on your business situation
learn leadership methods to drive your business
Here is our
three-step

process for helping you apply new leadership and management methods:
1. Discover
You complete a short questionnaire to help us understand your Leadership Profile.
During this phase, we also:
discuss the current business challenge or opportunity you're facing
share the results of your Leadership Profile questionnaire
identify where you should focus your energy to drive change in your business
agree on priorities and establish a project timeline
2. Develop
You take part in several coaching sessions, supported by a Leadership Workbook of practical tools. This helps you focus on the areas of concern and opportunity identified during the kick-off meeting and enhance your skills in any of the following areas:
Time management
Problem-solving
Role clarity and delegation of responsibilities
Management structure,

decision-making

, and accountability
Leading and managing change
Developing and motivating teams
Communication and addressing conflict
We support your progress as you work on your priorities and implement new leadership and management practices in your day-to-day activities.
3. Deliver
We develop an action plan so you can continue enhancing your leadership and management capabilities, and maintain momentum in your business.
We summarize and document your key findings, the changes you made, any resulting shifts in your business, and the next steps required for you to stay on track.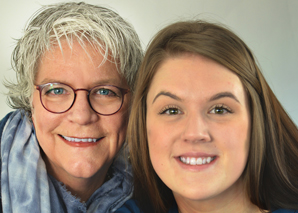 With
rapid growth
, we were having some real challenges with our distribution network and scrambling to take care of our customers. BDC helped us set our
priorities
and create an environment for
success
.