Thomas Park leads BDC Capital's Deep Tech Venture Fund as Partner. Previously, he has served as Vice-President, Operations and Strategy, at BDC Capital since 2016. Before joining BDC, Thomas was Program Officer with the Bill & Melinda Gates Foundation. Prior to this, he served as Senior Engagement Manager with McKinsey & Company. He previously worked at the United Nations Assistance to the Khmer Rouge Trials, the OSCE Mission in Kosovo and the International Criminal Court.
Thomas holds bachelor's degrees in Civil and Common Law from McGill University, a Master in Public Policy from the Kennedy School at Harvard University and an MBA from the Tuck School of Business at Dartmouth College.
Portfolio
Recent posts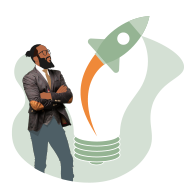 January 11, 2022 | Venture Capital
What's ahead for Canada's electronics technology sector?
Find out about the ground-breaking electronics technologies being created by the innovative Canadian companies.
Read post
BDC Capital Team
Experienced. Knowledgeable. Capitalized. Connected.
At BDC Venture Capital, we are a team of dedicated, seasoned investment professionals, who bring our investee companies the benefit of decades of experience in the space. Each of our team members has been chosen for their in-depth knowledge and industry experience in sales, marketing, business development, production and R&D. It's a team our investee companies and investment partners can trust and count on.
Contact our BDC Venture Capital team to learn more about investment opportunities for your company.