Lufa Farms ramps up to sustainably feed the world
BDC Capital investment helped company double customers and sales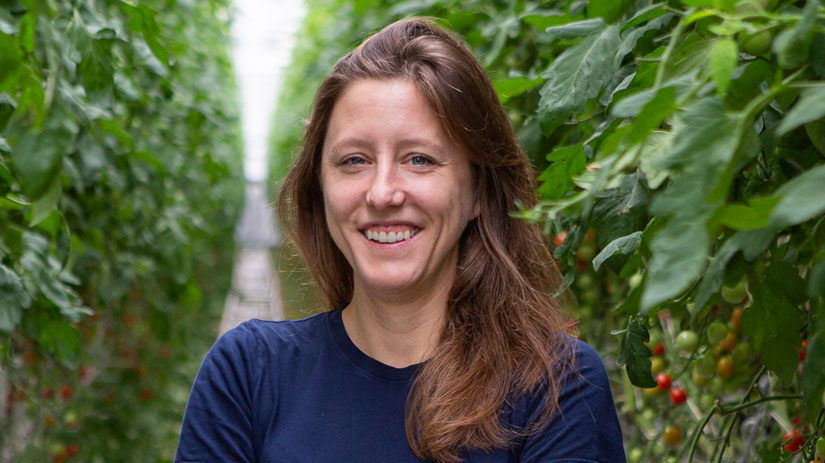 Lauren Rathmell, co-founder and Co-CEO, Lufa Farms
Lufa Farms has big ambitions. The Montreal, Quebec-based company wants to change how we eat. Its lofty goal is to feed 10% of the world with a network of rooftop commercial greenhouses, where food is grown sustainably and close to where people live.
Since opening the planet's first commercial rooftop greenhouse in 2011, which supplied 200 weekly food baskets, Lufa Farms has enjoyed exponential growth. By mid-2022, it had 35,000 weekly customers and fed 2% of Montrealers.
But Lufa Farms needed help to get there. In the late 2010s, the company was experiencing impressive 30-50% annual growth rates, but it had plans to speed up its growth even more. Lufa Farms co-founder and Co-CEO Lauren Rathmell wanted to double the company's greenhouse space and needed financing for the large project.
BDC Capital's Women in Technology Venture Fund crafted custom financing
In 2018, Lauren approached BDC Capital's pioneering Women in Technology Venture Fund. The $200-million fund is one of the world's largest venture capital funds investing in women-led tech firms and fostering a robust ecosystem to support women in tech.
Lauren was careful about who to bring in as an equity partner. "I was looking for a long-term partner who believed in what we're doing and our long-term vision as a business that has an impact in cities worldwide," she says. "We found that in BDC Capital."
The fund worked with Lufa Farms to craft a tailor-made equity financing package that allowed the business to execute its extraordinary growth strategy.
It's nice to see how much BDC cares. They helped us solidify the foundations of our company and pursue our growth strategy.
Lufa Farms built world's largest commercial rooftop greenhouse
The company used the financing to build a new 15,000-square-metre rooftop greenhouse in Montreal that was larger than its earlier three greenhouses combined. The new greenhouse, located in the Ville Saint-Laurent borough, is the biggest commercial rooftop greenhouse in the world; it doubled the company's production capacity.
The facility came fully on line in August 2020—just as demand soared for the company's hyperlocal sustainable food offering. "It came at the perfect time," Lauren says. "Demand skyrocketed."
Revenue also doubled thanks to the expanded capacity. And now Lufa Farms is eyeing more sites to keep growing. Equally important is fostering a sustainable community of food producers and customers. Lauren is particularly proud of the company's direct giving program, which provides weekly food baskets to 120 families in need.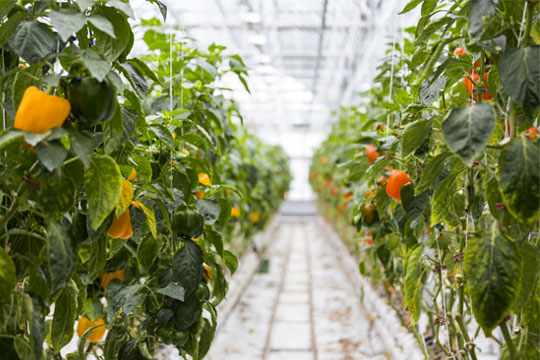 BDC Capital also shared advice and resources
"Our goal is to feed 10% of Montreal, and eventually we want to feed 10% of the world," she says. "Our model is absolutely replicable and scalable. This is a key piece of the sustainable future."
Lauren credits the Women in Technology Venture Fund not only for its accessible equity financing, but also for fostering a supportive ecosystem. "It's nice to see how much BDC cares," she says. "They reach out a lot and share a lot of resources and advice. They've built a network and community that they connected us with. We gained a lot from talking to people on the same trajectory as us, getting advice and talking out issues.
"BDC Capital helped us solidify the foundations of our company and pursue our growth strategy."
Proven results
Built world's largest commercial rooftop greenhouse, doubling production capacity
Expanded food basket customer base from 1% to 2% of Montrealers
Obtained valuable advice, resources and networking that helped solidify foundations of business and leadership team
100% sales and customer growth thanks to BDC

Capital-financed

investment
100% employee growth within two years of investment