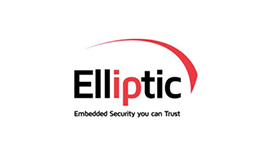 Exited company
Elliptic Semiconductor Inc.
Details
Region
Ontario
Industry sector
Electronics
Learn more
About the company
Elliptic provides embedded security solutions for wired and wireless networking, digital media, home entertainment systems, and IOT sensor networks. The company has a worldwide customer base of leading semiconductor suppliers and embedded system manufacturers.
Synopsys acquired Elliptic in 2015.