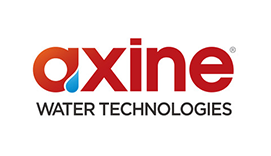 Portfolio company
Axine Water Technologies Inc.
Details
Region
Prairies and West
Industry sector
Environmental, social and governance (ESG), Industrial systems
Learn more
About the company
Axine Water Technologies has developed a low-cost, breakthrough solution for treating toxic organic pollutants in wastewater. Axine's proprietary electrolytic oxidation technology treats high concentrations of toxic, non-biodegradable organic pollutants, biodegradable organics, ammonia, and pathogens in a single step without requiring chemicals and without producing sludge. This technology enables customers in a range of industrial and municipal markets to significantly reduce the cost and improve the performance of their wastewater treatment.