Calgary manufacturer launches innovative concert loudspeaker, sells first system in the U.S.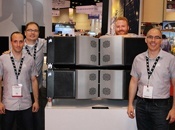 PK Sound, a rapidly growing BDC Capital client based in Calgary, Alberta, is bringing innovation to the world of concert loudspeakers. This spring, after more than three years in development and with the support of the National Research Council of Canada, PK launched Trinity, a patented, remotely controlled loudspeaker system.
The company says Trinity allows engineers to create the best possible sound experience for concert‑goers more easily than ever before, regardless of the shape, size and location of the venue. In recognition of this achievement, PK Sound recently received the 2015 Small Business Innovation Award from the Calgary Chamber of Commerce.
In addition to manufacturing its own line of professional loudspeakers, PK Sound provides rental, planning, design and installation services for international music acts and events, including audio, video, lighting and special effects services. The company has grown from two full‑time employees to 24 and has averaged over 25% annual revenue growth over the past three years. During that time, it also set up operations in Victoria, B.C., and San Francisco, California.
Better audience experience with faster and safer set-up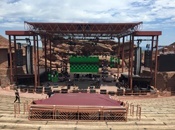 What's so special about Trinity speakers? Simply put, engineers can instantly point them in any direction remotely with a few computer keystrokes. More than 90 concert loudspeaker manufacturers exist worldwide, and PK Sound is the first to succeed in implementing this feature.
"It's difficult to make big and oddly shaped venues sound good," says Jeremy Bridge, PK Sound's President. "Before Trinity, it was also very time consuming and difficult to correctly tailor the sound field to the audience shape."
Big music acts often use stacks of large horizontal speakers called line arrays that are hoisted above the stage. These stacks typically weigh upwards of 1.5 tonnes. When using a standard line array, engineers have to make educated guesses on how to orient it to get the best sound for a particular venue and audience before they lift the speakers off the ground. To adjust the orientation, they have to bring the whole unwieldy arrangement back down.
"What PK Sound introduced with Trinity is instant side‑to‑side remote adjustments for more precise sound placement… without sacrificing the quality of the individual speakers or the security of the whole rig once it's up in the air," says Bridge. This innovation helps sound teams get the best possible performance out of each venue more easily and safely than before. It also makes adjustments possible in real time as the size of the audience changes, which is often the case with day‑long music events and festivals.
While Trinity systems are just now making their first appearances, PK Sound's others loudspeakers have been in use since the first one came out in 2009. The company has developed strong brand awareness, particularly in the fast‑growing and technically demanding electronic dance music scene, where the PK Sound system is sought after by concert‑goers. Some events have even taken to advertising their use of PK Sound speakers on their promotional materials.
First sale outside of Canada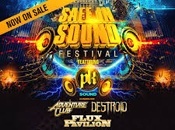 PK Sound unveiled its new system this past June in Orlando, Florida, at InfoComm2015, one of the largest electronics shows in the world, and made its first sale soon thereafter to a California‑based buyer. The entry point for a PK Sound Trinity line array system ranges from $350,000 to $500,000, a price that is competitive with systems that don't offer side‑to‑side movement. At this time, PK Sound has three more sales lined up, says Bridge. The professional concert loudspeaker market is very specialized and knows no geographic boundaries. After Canada and the U.S., the company is looking to expand into South America and Asia.
Need for strategic capital partner
In preparation for the launch of Trinity this spring, PK Sound needed to pre-build four complete units for its own rental and production division, and for third‑party sales. To finance this, the company turned to BDC Capital. Vern Malcolm, Director, Growth and Transition, in BDC Capital's Calgary office, arranged for a "patient" mezzanine loan with a flexible repayment schedule that reduced risk. In addition, BDC Capital worked with PK Sound's existing bank to expand the company's credit facilities to support the forecasted growth. Malcolm says Bridge and the entire team at PK Sound impressed him with "their passion, strong corporate culture, marketing savvy and technical expertise."
BDC Capital's mezzanine financing solution also meant PK Sound could preserve ownership within the company, since it didn't have to sell equity to raise funds. Management and employees both own shares, and that is an important part of the company's culture.
"Working with BDC on this project was a pleasure. Vern and his team were very knowledgeable, as well as helpful. They go out of their way to try and help wherever they can," says Bridge.
Calgary's PK Sound is an innovative manufacturer who commercializes high value‑added products internationally. BDC Capital is very proud to be associated with the company and hopes to remain a partner as the company grows over the coming years.