Assent Compliance
How the entreprise became one of Canada's top SaaS firms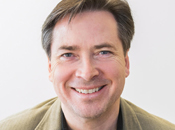 Assent Compliance, based in Ottawa, is the global leader in supply chain data management. Combining leading edge technologies with extensive supply chain expertise, Assent provides SaaS solutions that manage third-party data to protect corporate brands, increase market accessibility, and reduce operational and financial risk.
In 2015, the business was at an early-stage at this point and was looking for growth capital to invest in its software platform and build its workforce, particularly in R&D and product management. "When we first met with BDC Capital, we were still a risky enterprise but the bank showed confidence in our growth potential. I was really impressed with the degree of professionalism and expertise that they brought to the table," says CEO Andrew Waitman.
Financing to build exponential growth
The company wanted to avoid diluting ownership while continuing to build credibility in its market and refine its product. As Assent continued to grow exponentially and gain increasing traction in its market, the firm sought three rounds of funding to meet its evolving needs and become Canada's most successful SaaS company.
Gaining negotiating power
In the Series A round of $20M, with participation from BDC Capital and other key investors, the Growth & Transition Capital team provided mezzanine financing, which helped the company avoid diluting ownership. When Assent needed to scale up and gain more critical mass, the bank provided quasi-equity financing in the Series B round of $40M and held an observer position on its Board of Directors. In both cases, the injection of capital enabled the company to delay raising equity for several months. In this interim period, the company grew, which increased its valuation and gave the firm more negotiating power when selling the equity. In the Series C round, the company attracted $130M CAD from Warburg Pincus, a leading global private equity firm. BDC Capital remains an investor in the firm and the company's management will retain an ownership stake.
A Fortune
500 client

list

With the help of BDC Capital, Assent Compliance has grown from 30 to 400 employees in three continents and established a client base of Fortune 500 companies. The Series C Round of financing was one of the largest of its kind in Canada in 2018. This investment will enable Assent to enhance its proprietary software and supply chain data management platform, while expanding its product compliance, vendor management and corporate social responsibility solutions.