Winning new customers in a changing economy
To grow your business, you need to have the ambition to beat the competition and win new customers.
Access our free webinar and let BDC experts help you get in the growth mindset. They will share advice on how to close leads more efficiently and improve sales processes at every step of the way, from preparation to execution.
Plus, see the March 2021 economic forecast from BDC's Chief Economist Pierre Cléroux.
You'll discover how to:
win more sales
figure out the place of online sales in your business
deliver on your promises to clients and ensure they remain satisfied
Who should watch:
Businesses who have experienced challenges such as
difficulty sourcing leads
difficulty increasing their sales
difficulty closing potential sales
Fill in the form to get your webinar.
It's 100% free.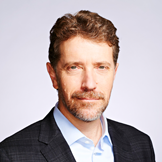 Dan Johnstone
Executive Advisor, High Impact Firms, BDC Advisory
With over 30 years of experience in the packaged goods, pharmaceutical and food industries, Dan has held senior positions at companies ranging in size between $30M and $1B in revenue. His talents for strategic planning, leadership training, business development and marketing have led the companies under his direction to great success. Dan achieved breakthrough results in the healthcare industry by creating long-term partnerships between highly siloed stakeholder groups such as government, academics and professional associations. He also led multi-million-dollar brands to double-digit growth. In addition to advising firms across multiple business sectors, Dan is also Managing Partner of his own start-up CPG company, so he has deep personal experience in "feeling the pain" of the entrepreneur. Dan works closely with his clients to understand their unique opportunities and barriers to growth. As a highly strategic thinker, he takes pride in developing game-changing transformational plans that blend the best of both corporate and entrepreneurial firms.
Chris O'Shea
Senior Business Advisor, BDC Advisory Services
Chris O'Shea is a senior business advisor at BDC. He has spent that last number of years helping BDC clients with their sales, marketing and digital strategies as part of their growth journeys. Prior to that, he was developing digital marketing strategies for entrepreneurs and businesses across the country in the agency world. In his 20-plus year career, Chris has also worked in direct sales, web development, digital marketing, business analysis and technology consulting. He is a client-focused and technically savvy professional with a passion for turning business needs into results-driven solutions. An advocate of clearly defined processes, he constantly looks for ways to align technology with requirements while always keeping an eye on the bottom line.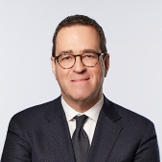 Pierre Cléroux
Vice President, Research and Chief Economist, BDC
View full biography