Jim Flett
Senior Account Manager
Jim Flett is a Senior Account Manager with BDC who works with business owners to help them build and grow the company of their dreams. Born and raised in the Peace Country, in Northern Alberta, he is a proud member of the Métis Nation of Alberta.
Jim has worked within the banking industry for the past 11 years and joined BDC in March of 2021. In addition to his work with entrepreneurs, Jim is an active member of the BDC Indigenous Employee Resource Group, where he shares information regarding Indigenous economic development within Alberta.
Jim recently became interested in beading, which helps him connect him to his Métis culture. He is approaching his one-year anniversary of his move to Edmonton with his wife and two daughters. He appreciates Edmonton's numerous options for green onion cake.
Recent posts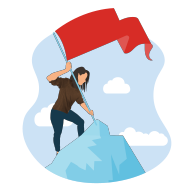 June 14, 2022 | Leadership
Bringing about positive change with the Indigenous Employee Resource Group
Employee resource groups allow Indigenous employees and allies to discuss their issues of concern. Learn more.
Read post