Certification
Measure everything that matters: your company's health and impact on others.
Step 1
ASSESS
---
Take our free, online and confidential assessment to benchmark your company's positive impacts.
Step 2
COMPARE
---
Get a snapshot of how it compares to thousands of peers worldwide.
Step 3
IMPROVE
---
Create a customized improvement plan and get a best practices guide to help you improve.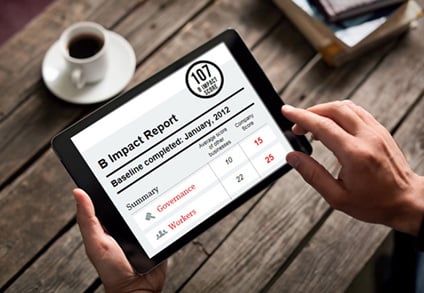 Take action
Take the B Impact Assessment
Access free improvement tools and case studies
B Corp Certification
The B Impact Assessment:
assesses how your company is better for your workers, community, customers, and the environment
compares your performance against the 80 points needed to pass and 60,000 other businesses
offers tips on how to improve
enables you to proceed to full certification as a B Corp!
For more information on B Corp visit www.bcorporation.net