Zymeworks
Zymeworks is a privately held biotherapeutics company that is developing best-in-class Azymetric™ bi-specific antibodies and antibody drug conjugates for the treatment of cancer, autoimmune and inflammatory diseases. The company's novel Azymetric™, AlbuCORE™, and EFECT™ platforms, and its proprietary ZymeCAD™ structure-guided protein engineering technology, enable the development of highly potent bi-specific antibodies and multivalent protein therapeutics across a range of indications. Zymeworks is focused on accelerating its preclinical biotherapeutics pipeline through in-house research and development programs and strategic collaborations.
Our partnership
Zymeworks is a BDC Capital Healthcare Venture Fund company, co-managed in partnership by Amplitude Venture Capital.
Contact
Dion Madsen, Founding partner at Amplitude Venture Capital.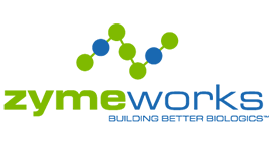 Investment year: 2016
Industry sector: Drugs
Region: Prairies and West
Website
Recent news
Zymeworks $85 Million IPO Puts Spotlight on Canada's Biotech Sector
Learn More
View All News
Certain news link to external sites and are presented in French only.