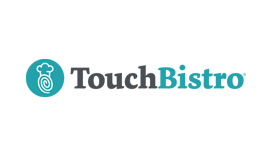 Portfolio company
TouchBistro
Details
Region
Ontario
Industry sector
Information technology
Learn more
Our partnership
TouchBistro is a BDC Capital IT Venture Fund company, co-managed in partnership by Framework Venture Partners.
Contact
Peter Misek, Founding Partner at Framework Venture Partners.
About the company
TouchBistro provides an easy and smart point of sale (POS) system for restaurants, cafes, bars, and more. It is the #1 ranked iPad-based point of sale solution specifically designed for restaurants. Restaurants buy TouchBistro because they want a POS that is the easiest to use and learn, increases staff performance, drives greater operation efficiency, brings actionable insights about their business, and improves customer experience. TouchBistro is recognized as the top-grossing app in over 35 countries in the Apple App Store® where anyone can try or buy the point of sale.