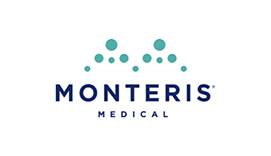 Portfolio company
Monteris Medical Inc.
Details
Region
Prairies and West
Industry sector
Devices
Learn more
Our partnership
Monteris is a BDC Capital Healthcare Venture Fund company, co-managed in partnership by Amplitude Venture Capital.
Contact
Jean-François Pariseau, Founding Partner at Amplitude Venture Capital
About the company
Monteris is a medical device company specializing in the commercialization of a minimally invasive MRI-guided laser probe for the treatment of brain tumours.