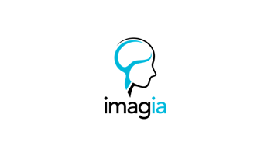 Details
Region
Quebec
Industry sector
Diagnostics
Learn more
Our partnership
Imagia Cybernetics is a BDC Capital Healthcare Venture Fund company, co-managed in partnership by Amplitude Venture Capital.
Contact
Jean-François Pariseau, Founding Partner at Amplitude Venture Capital
About the company
Imagia's mission is to layer actionable information atop medical imaging data. Together with our research and industry partners, we will integrate deep learning to oncology practices and products for better productivity and patient outcomes. We are poised to make clinically significant differences across the cancer care continuum in detection, diagnosis, image-guidance and treatment monitoring.