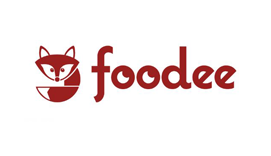 Exited company
Foodee Media Inc.
Details
Region
Prairies and West
Industry sector
Information technology
Learn more
Our partnership
Foodee Media is a BDC Capital IT Venture Fund company, co-managed in partnership by Framework Venture Partners.
Contact
Andrew Lugsdin, Founding Partner at Framework Venture Partners.
About the company
Foodee is a leading corporate catering company. We partner with the top local owner-operated restaurants in cities across North America and expert delivery services to bring daily and weekly meals to modern offices. We work with our clients to make ordering regular meals for 10 to over 500 employees stress-free. Our technology is customizable and scalable, offering suggested meal plans and team ordering options based on cuisine and dietary preference and budget.
Foodee is the top choice for many Fortune 500 companies, including Amazon, Apple and Facebook. We're located in 12 major cities such as Vancouver, Toronto, Denver, Boulder, Austin and Atlanta—and are expanding into new markets.