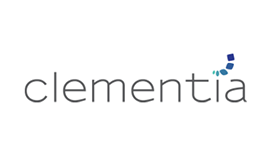 Portfolio company
Clementia Pharmaceuticals
Details
Region
Quebec
Industry sector
Drugs
Learn more
Our partnership
Clementia is a BDC Capital Healthcare Venture Fund company, co-managed in partnership by Amplitude Venture Capital.
Contact
Jean-François Pariseau, Founding Partner at Amplitude Venture Capital
About the company
Clementia is a privately-held, clinical stage biotechnology company dedicated to the development and commercialization of treatments for people living with rare diseases. Clementia exploits the use of novel Retinoic acid receptor gamma agonists (RARγ) to address diseases of heterotopic ossification, including Fibrodysplasia Ossificans Progressiva.