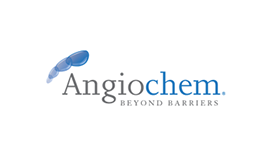 Portfolio company
Angiochem Inc.
Details
Region
Quebec
Industry sector
Drugs
Learn more
Our partnership
AngioChem is a BDC Capital Healthcare Venture Fund company, co-managed in partnership by Amplitude Venture Capital.
Contact
Bharat Srinivasa, Principal at Amplitude Venture Capital
About the company
Angiochem is a clinical-stage biotechnology company discovering and developing new breakthrough drugs that are leveraging the LRP-1 mediated pathway to cross the blood-brain barrier (BBB) to treat brain diseases.