Roshan D'Souza
Senior Client Partner, BDC Advisory Services
Roshan is an experienced international business executive, entrepreneur and consultant. Having worn several hats in his career—software developer, sales executive, marketer, strategist—Roshan understands what it takes to build and run successful businesses.
Since joining BDC in 2014 Roshan has worked closely with Canadian business owners to help them realize profitable growth, improve operational efficiencies and expand their organizational capabilities. He was recently awarded the Bank's President Award for his work with large and growing clients—businesses that are serving as a catalyst for Canada's economic growth.
During his spare time, Roshan works with business owners and other professionals to help them build their personal brand, improve interpersonal interactions, sell with confidence, find their dream job and grow their careers.
Recent posts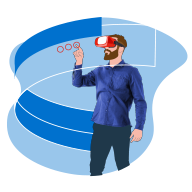 February 10, 2022 | Technology
How to protect your business from cyberattacks
Learn where cyberattacks are coming from, who they target and what you can do to protect your business.
Read post