Patrick Choquette
Senior Business Advisor
Patrick Choquette helps entrepreneurs improve their business performance by implementing lean concepts, designing solutions and optimizing business processes. An industrial engineer, Patrick has 25 years of experience in operations management and continuous improvement, both as a production manager and as a Senior Business Advisor. He has a very good understanding of the needs and realities facing Canadian small and medium-sized businesses. Patrick is also a trained TRIZ (Russian acronym for Theory of Inventive Problem Solving) practitioner, which means he can help entrepreneurs solve problems using an innovative method based on creativity as well as logic, data and research.
Recent posts
June 06, 2018 | Operational efficiency
Transforming your company culture
Continuous improvement can be an accelerator of your competitive strategy, often necessary for strategy implementation. Learn how to transform your culture.
Read post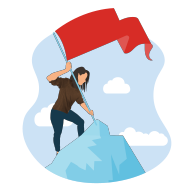 September 26, 2016 | Leadership
Your leadership style: The key to a growing, profitable business
Empowering your team to continuously improve is the key to building a growing, profitable business.
Read post