Lucie Chouinard
Senior Advisor, BDC Advisory Services
A business strategy consultant with over 20 years' experience, Lucie Chouinard has been involved in many strategic planning mandates in various sectors of activity, working with manufacturing or service companies in the domestic and international markets. She now helms the strategic planning solution for Canada and teaches consulting for HEC Montréal's MBA program. Ms. Chouinard was also a business owner.
Recent posts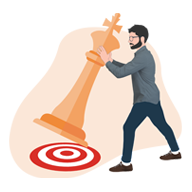 August 13, 2020 | Business strategy and planning
COVID-19: How to revise your strategic plan
Discover the three aspects of your strategic plan that should be prioritized for revision in light of the COVID 19 crisis.
Read post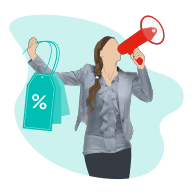 May 28, 2020 | Sales and marketing
Need an e-commerce strategy for your business? Here's how to do it
Discover how to analyze your current environment and business capabilities to build your vision for going online.
Read post