Leon Van Der Poel
Senior Business Advisor, BDC Advisory Services
Leon has over 25 years of international experience in the technology industry in roles ranging from application development and functional design to sales and business development, including pre-sales, international product management (Crystal reports), software licensing, and consulting.
He has worked for, and with, software companies ranging from fewer than 100 employees to more than 50,000 employees, including Seagate Software/Crystal Decisions, Business Objects, and SAP. Leon has experience with both traditional software licensing (On-Premise) as well as Cloud-based subscription licensing models (On-Demand/SaaS).
Leon is also an active mentor in the Lean Launch Pad program at the University of British Columbia helping early-stage companies.
Recent posts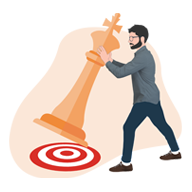 June 01, 2020 | Business strategy and planning
COVID-19: Making your business resilient for the pandemic and beyond
Learn what you can do to get through the current COVID-19 pandemic and come out better and stronger than ever.
Read post