Jennifer Addison (she/they)
Coordinator, Human Resources, BDC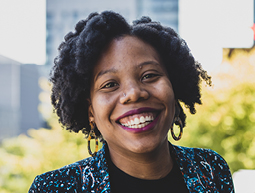 In her current role as coordinator in the diversity, equity and inclusion (DEI) team, Jennifer contributes to the advancement and implementation of BDC's DEI talent strategy. Previously, as a member of the Learning and Development team, she supported the development and deployment of DEI trainings. She is also an active member of the LGBTQ2+ and Visible Minority employee resource groups.
Born and raised outside of Washington, D.C., Jennifer's passion for social impact started at a young age. Driven by a desire to create a more just, equitable world and to inspire others to take action, she worked in the non-profit industry for 10 years prior to joining BDC in 2021.
Jennifer holds a bachelor's degree in Global Studies from the College of William and Mary in Williamsburg, Virginia. She completed her 200-hour yoga teaching certification in 2014 and co-leads an initiative called Belonging that creates healing spaces centered around the health and wellness needs of Black, Indigenous, and other people of colour.
Recent posts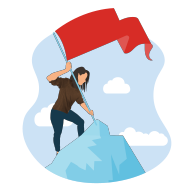 July 18, 2022 | Leadership
Diversity is not just about HR
Learn what we are doing to make sure BDC remains an inclusive workplace once Pride month is over.
Read post