Your roadmap to business acquisitions
The past few months have seen the economy grow in strength. Still, many sectors remain affected by the COVID-19 pandemic, and entrepreneurs are coming out of the past two years into a world that holds many challenges. In this context, mergers and acquisitions stand out as a promising strategy for businesses that want to grow and stay competitive.
You'll discover
The lastest economic update from BDC's Chief Economist Pierre Cléroux

The results of BDC's latest study on business acquisitions

The key steps necessary to succesfully complete an acquisition
Plus: You'll have the possibility to ask questions and join us for a small group discussion with other entrepreneurs and a BDC Growth and Transition expert after the event.
Who should watch
Entrepreneurs who are interested in learning more about mergers and acquisitions from experts in the field.
Fill in the form to get your webinar.
It's 100% free.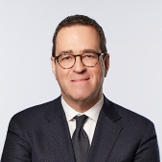 Pierre Cléroux
Vice President, Research and Chief Economist, BDC
View full biography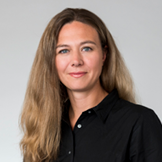 Laura-Lee

Brenneman Director, Growth & Transition Capital, BDC

Laura-Lee has 10 years of experience providing valuation advice to both private and public companies, including the valuation of intangible assets, complex capital structures and early stage technology companies. Throughout her career, she has helped Canadian entrepreneurs achieve their goals and has helped private companies access more than $100 million in government grants and incentives. Laura-Lee's financial experience and her passion for helping entrepreneurs make her a tremendous ally for Canadian businesses looking for financing solutions to grow.

View full biography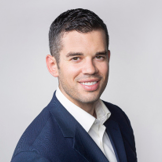 Brett Weese
Director, Growth & Transition Capital, BDC
Brett has nearly five years of experience structuring and completing growth and mergers and acquisitions transactions, primarily in the energy and agriculture sectors in Western Canada. Brett has developed a passion for helping entrepreneurs embark on significant expansion projects and helping companies transition to the next generation of ownership.
View full biography