Webinar on demand
Hungry for growth: How to increase sales for your Food and Beverage business
Growing your business in the ultra competitive food and beverage sector is not easy.
Join BDC experts as they share how to identify the right growth avenues for your business, whether that's tapping into new food trends, diversifying your product line or entering new markets.
You'll discover how to:
build a solid growth plan to maximize profitability
choose the right sales channels
increase your margins
choose and implement food quality systems
And more!
Who should watch
Canadian business owners in the F&B sector who want to:
boost their profits
explore new growth avenues
develop a formal growth plan
implement food quality systems to meet new government regulations and client demands
Fill in the form to get your webinar.
It's 100% free.
Chris O'Shea
Senior Business Advisor, BDC Advisory Services
Chris O'Shea is a senior business advisor at BDC. He has spent that last number of years helping BDC clients with their sales, marketing and digital strategies as part of their growth journeys. Prior to that, he was developing digital marketing strategies for entrepreneurs and businesses across the country in the agency world. In his 20-plus year career, Chris has also worked in direct sales, web development, digital marketing, business analysis and technology consulting. He is a client-focused and technically savvy professional with a passion for turning business needs into results-driven solutions. An advocate of clearly defined processes, he constantly looks for ways to align technology with requirements while always keeping an eye on the bottom line.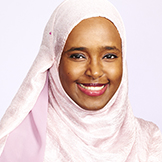 Rowda Mohamud
Senior Business Advisor
For more than six years, Rowda Mohamud has been BDC's Project Lead for Certification Solutions. She has helped clients in all parts of the food supply chain to successfully develop and implement HACCP and GFSI food safety certification systems, as well as programs that meet government licensing requirements for the F&B sector.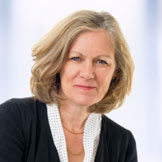 Lucie Chouinard
Senior Business Advisor, Strategic planning
A senior business strategy consultant and specialist in the agri-food industry, Lucie Chouinard has owned companies in this sector. Today, she is the strategic planning solution lead at BDC and teaches consulting at HEC Montréal's MBA program.