Laura Didyk
Vice President, Client Diversity
Laura Didyk is Vice President, Client Diversity at BDC since 2020. Diversity and inclusion are at the core of BDC's corporate values and business strategy. Laura leads the bank's national approach to support Canada's diverse entrepreneurs, including women, Black, Indigenous, LGBTQ2, veterans, and newcomers: helping their businesses, and our economy, thrive.
Laura is a long-term advocate for small businesses and inclusivity. In 2018, she was promoted to National Lead, Women Entrepreneurs and helped BDC reach its ambitious $1.4B financing target ahead of schedule to inspire more women to start or grow their businesses. Since joining the bank in 1994, she has held progressively senior roles across many divisions that always centre on helping entrepreneurs thrive.
Having lived and worked in Calgary for over 20 years, Laura loves spending time in the mountains skiing and hiking with her husband and two daughters. She supports many like-minded organizations including sitting on WBE Canada's Board of Directors, and national advisory committees for the Community Business Development Corporation, WEConnect International's Expert Advisory Council, and the International Women's Forum. She is also a mentor with the Haskayne School of Business MBA Program through the University of Calgary.
A Chartered Professional Accountant (CPA), she holds a Business degree and a degree in Actuarial Science from the University of Manitoba.
Recent posts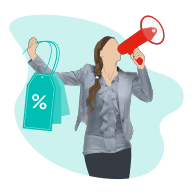 August 10, 2020 | Sales and marketing
Five ways to make your virtual events more inclusive
Here are five tips to help you create more inclusive events, whether they are virtual due to COVID-19, or when they eventually return to in-person.
Read post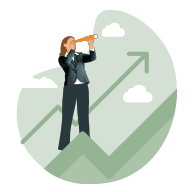 July 14, 2020 | Economic perspective
Resilience will help women entrepreneurs as the economy reopens
Women entrepreneurs tend to run smaller businesses and tend to be concentrated in service sectors that have been hardest hit by the pandemic.
Read post